Culture & Employee Experience
What does it really mean to be a GetAccepter?
Hear it from our most valuable resource - our people!
Our customer advisors and revenue ninjas!

Our marketing magicians!

Our code wizards and digital design artists!
Make room for Belonging 🤝
Welcome!

At GetAccept, we believe in having a diverse workforce, where our individual differences are celebrated and valued parts of our team.


Be who you are

We believe that when individuals can bring their authentic selves to work, they unleash their full potential and drive collective business success!

You belong with us

We want to be an employer where our employees feel accepted and appreciated in our community for who they are and what they do and that they feel a sense of belonging to our organization, our people, and our mission.

Humans of GetAccept
Here you have them! The many faces of GetAccept. We could not be more proud of our people and the work they do. Hiring and developing the right people and personalities has always been the key to our success. Keep scrolling to get to know us!
More people
Some of the things we like to do to together!
Toughest obstacle course race 2022 💪

Ice skating with the team ⛸
Perks of GetAccept 🧡
Here are some examples of the perks that are a part of our days at GetAccept
Monday breakfast and Friday Fika - because why not start and end the week in a yummy way? 🥐

We believe healthy co-workers are happy co-workers! Did we mention that we have access to a gym on the same level as our office, for free?! A fun way to get energized during a lunch break for example. 🏋🏻‍♀️ We also offer free digital sessions with a psychotherapist to be able to work proactively with mental health.

Fun activities to foster a collaborative and inspirational environment, such as hackathons, quiz nights, workshops, brown bag lunches, and afterworks. 🎵

A well-thought-out onboarding to make you feel welcome and get you up to speed in the best way! 🎈

We know the importance of snacking while working (to keep that blood sugar in control!), and therefore offer you complimentary snacks available all day.🍫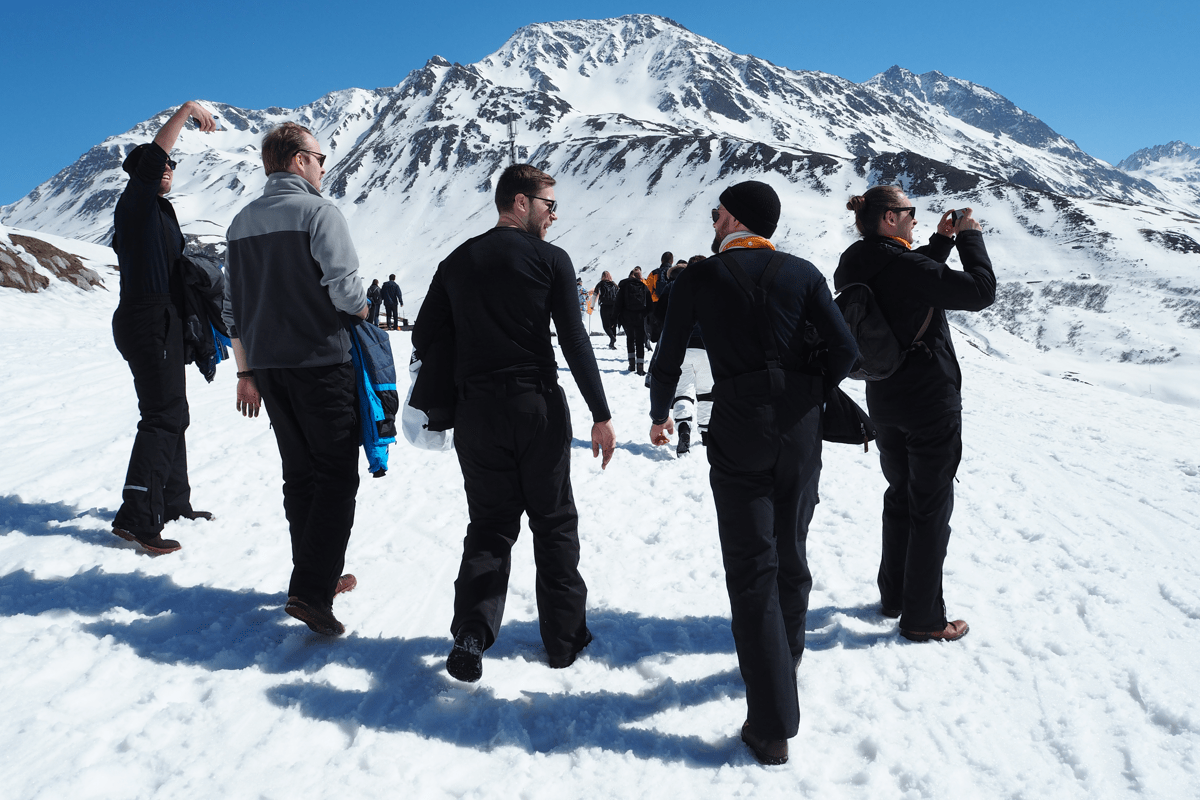 Our offer to you
Joining a scale-up means that you will take an active part in shaping your own role. With a humble approach, you will take ownership and drive your area of interest forward. Together with the rest of us, you will contribute towards shaping the direction of our company moving forward!
Do you want to join our team?
Of course you do! We are always looking for dedicated people who wants to create history together with us!