Life is short. Work somewhere awesome!
The GetAccept Experience
At the end of the day, we are a group of friends, craftspeople and passionate problem solvers. We love to build new things and to reimagine the future of business - together. In our team we have health nuts, video game heroes, movie buffs, musicians, tech nerds, social butterflies, singles and parents. We have visionaries and believers. Most importantly, we have happy people working together to achieve something truly special.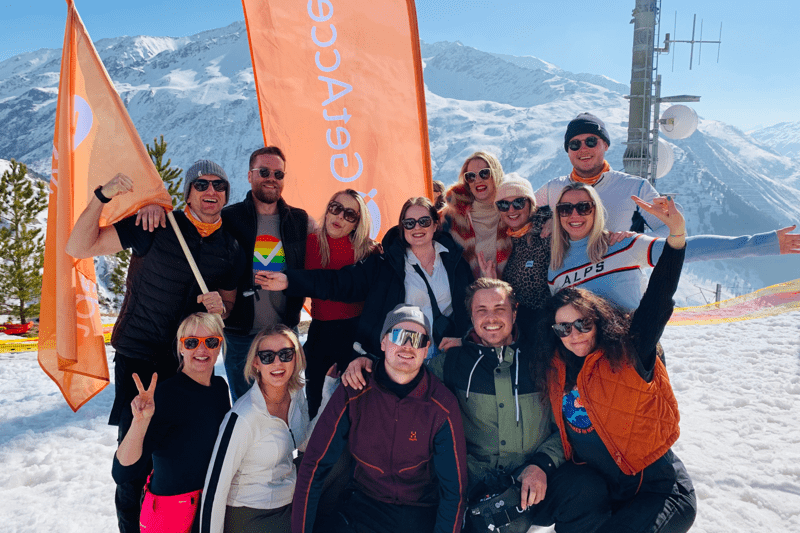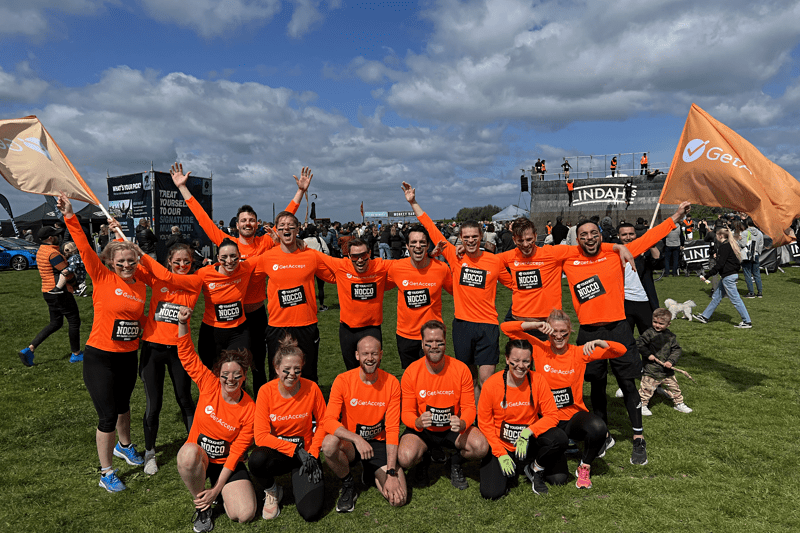 Our core values 🧡
Do More With Less

We are entrepreneurs at heart. We always seek efficient growth by focusing our energy in the right direction, choosing scalable solutions and daring to look beyond the beaten path.

Team Wins

We believe in the power of community and know that we can achieve so much more if we work together as a team. We help each other when times get tough and we celebrate together when we reach our goals. Team wins!


Think Crazy Differently

We believe in daring to be different, making mistakes and being at the forefront of innovation. We always ask ourselves how we can do things differently and we're not afraid to explore what's never been done before.

Be Dedicated By Heart

We believe in going the extra mile to exceed expectations. We let our passion show and believe that inclusion and transparency foster engaged and enthusiastic employees who are truly dedicated by heart.

Deliver Excellence

We believe in delivering excellent results by analyzing data and learning from our mistakes. We also believe in being accountable for our decisions, to finish what we start and to be proud of what we achieve.
Our offer to you
Joining a scale-up means that you will take an active part in shaping your own role. With a humble approach you will take ownership and drive your area of interest forward. Together with the rest of us, you will contribute towards shaping the direction of our company moving forward!
Other things we offer!🧡
A strong company culture

Did we say that we like to have fun together? Welcome to the company of themed events, parties, afterworks, company trips, workouts, hackathons and FredagsFika.


Be a part of something special

Join our journey and create history together with us! We know that each and everyone of us are important for our growth and will have the chance to impact our business and future - for real.

Personal development

At GetAccept we want you to grow and develop, no matter which role you have! We offer weekly Boozt sessions within Sales, a GetNext career program and a mentorship program to make sure you feel stimulated and challenged.

A well thought out onboarding program

An exciting week where you'll meet the founders, representatives from all parts of the organization and learn about our story, mission, values and culture. You will be introduced to the way we act, talk and what we believe in.
About GetAccept
Founded in 2015 by experienced entrepreneurs, we quickly gained traction as a Y Combinator funded company – one of the most prestigious startup-accelerators in the world. Since then, we have grown from a startup-challenger to becoming an industry leader within our area. GetAccept is a all-in-one digital sales room for your business dialogues. Share content, collaborate and negotiate with relevant stakeholders for a more engaging and personalized digital selling experience. Simplify your sales process with a tailor-made and trackable journey.
Already working at GetAccept?
Let's recruit together and find your next colleague.