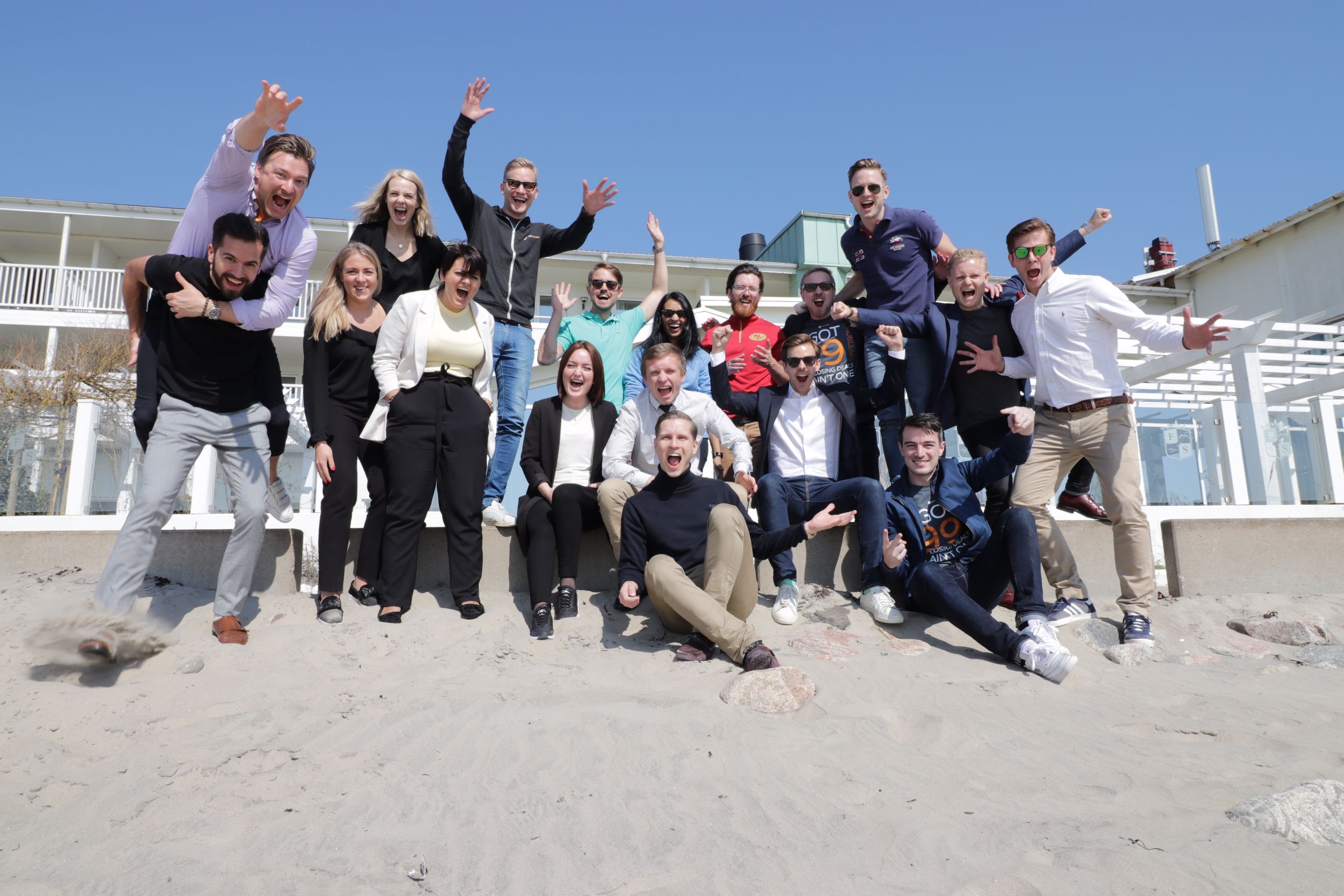 SDR Manager
San Francisco
Application deadline 2019-09-30
Avenger's Assemble
We need a hero. At least a weekday hero. We don't expect you to work weekends.
GetAccept has grown quickly from 4 great friends in a small apartment to a company with almost 100 employees across six offices around the world.
We are looking for a SDR Manager to be the next infinity stone in our gauntlet.
This role would ideally suit someone with a long and proven record in Sales Development; as both a team lead and individual contributor looking to transition into a leadership role. You will have an extra edge in the process if you have previously managed a successful sales development organization.
Much like your passion to protect the world from Thanos - you should only apply if you have an interest in protecting the industry from bad sales processes - our mission is to improve the way people sell all around the world.
In this role you will take over both inbound and outbound sales development. On the inbound side, we get a relatively healthy volume of qualified leads from our partner programs as well as organic signups - with us needing to optimize the efficiency and depth of how we use these signals to generate new business.
On the outbound side, we target sales leadership (CRO, SVP Sales, Sales Operations/ Enablement) across a wide range of verticals including hospitality, SaaS, telecommunications and recruitment. Additionally, we have emerging stakeholders in customer success, HR and CTOs using our APIs to create workflows inside their technology products or to boost organizational efficiencies.
This role will report to our VP of Sales and Growth Marketing with a pathway to become our Head of Sales Development amongst other promotional opportunities.
We would prefer this role to have a small individual quota with incentives based on overall team performance
Other helpful information:
Knowledge of Hubspot CRM (ideal), Salesforce, Apollo.io, Intercom, Chorus.ai & Outreach platforms
Experience with setting up best practice for activity metrics & tracking, call recording and coaching
Proficiency in crafting persuasive email cadences
Strength in Linkedin prospecting and social selling
Past experience in outbound sales (5 years or more)
Familiarity in MEDDIC sales methodology
Knowledge of Freshsales & Pipedrive a plus
Prior knowledge of the sales/marketing landscape would be helpful particularly knowledge about sales content management, document sharing & tracking, CPQ, contract management, and e-signature.
Thank you for your application!
Application submit failed, please try again
Apply quick and easy