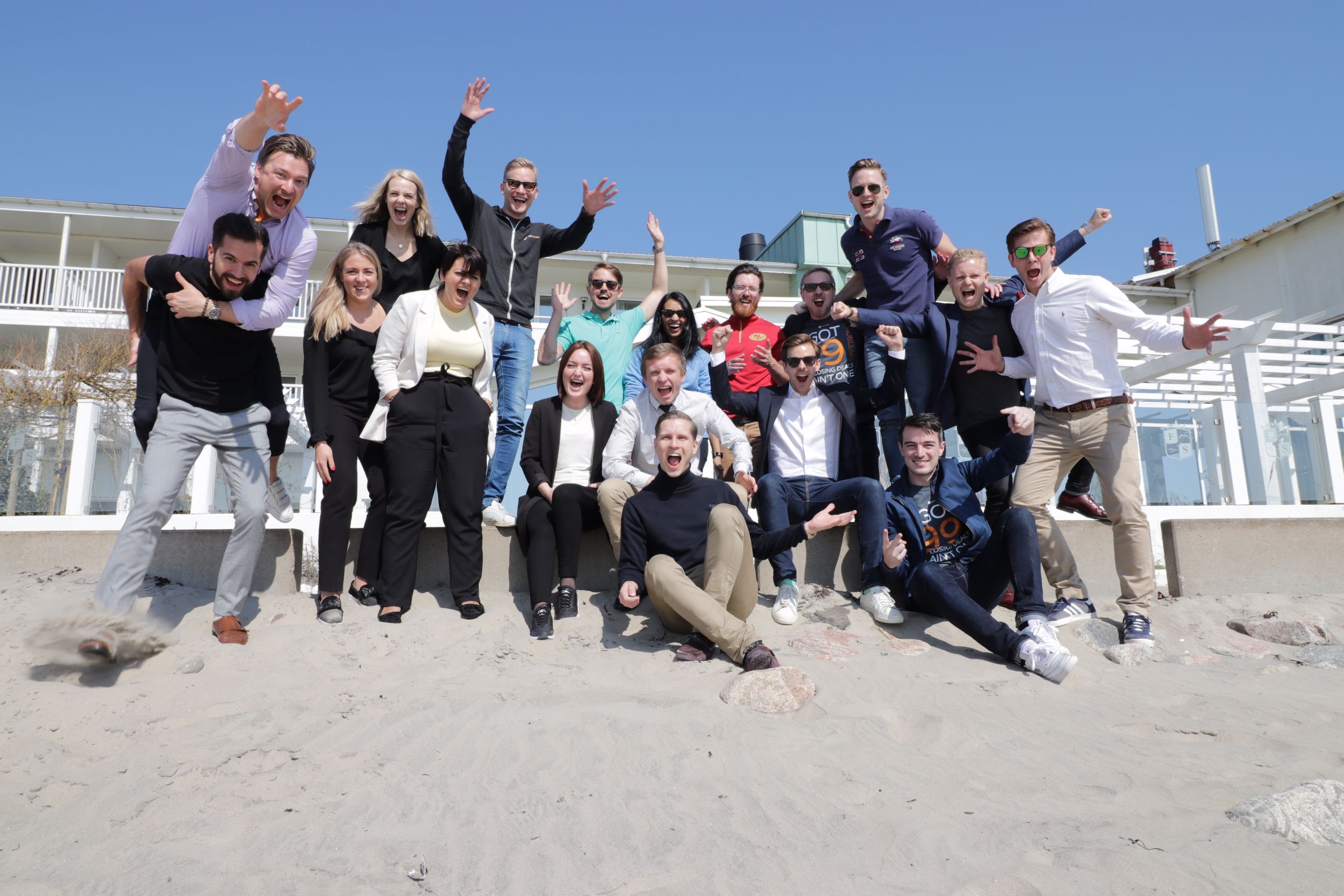 Are you our next Business Development Representative?
Oslo
Do you love talking to new people over the phone? Can you write emails that "WOW" prospective customers? Then continue reading. We are building the next big thing in Norway!


About the position
GetAccept is a San Francisco-based company with our roots in the Nordics. During the last three years, we have been building a solid customer base with users in over 50 countries and we are now expanding into new international markets. GetAccept helps companies close more deals and accelerate their business from the first conversation with a prospect to a sealed contract by driving the communication and signature workflow from a single mobile and web platform. We believe in the power of relationships and want to bring personal and personalized interactions back to the online sales process.
Watch our MINI series Inside Silicon Valley (for real) here.
You and the rest of the team will work closely with Erik Holmen, Country Manager, Norway. We focus on people first where personal growth and development is the main focus - "The GetAccept Way of Work" - to deliver World Class Sales and Customer Success.
Responsibilities
Qualifying incoming requests and signup leads
Prospecting fitting customers with help from external consultants
Reaching out through phone & social channels and performing discovery calls to qualify the prospect
Arranging meetings with Management level individuals
Setting up automatic email and contact workflows
What you can expect from us
Competitive compensation, flexible working hours and work-life balance
Clear ownership and responsibilities
Happy hours, snack bar and fun colleagues who care about you
Continuous development and solid career opportunities within our GetNext program
Work in a fast-paced, growth- and sales oriented environment
New gear and whatever else you need to be productive
Solid introduction program to our company, product and processes and continuous training
Requirements
Native Norwegian speaker, fluent in English
You are eager to learn and apply the GetAccept Sales Methodology
Work experience in a customer facing role in outbound sales, service, business development or related fields, or:
2+ years of university; examples such as Høyskolen Kristiania, BI or NHH and other experience in sales / marketing or other vocational education within Sales/Marketing
It it a plus if you
Have knowledge of CRM:s such as LimeCRM, SuperOffice, Salesforce, Pipedrive, Dynamics365 and Hubspot CRM
Have leadership and/or sports background
Have prior knowledge of the SaaS-business
Have B2B experience
As a person we believe that you are
Flexible
Communicative
Fearless
Cooperative
Get to know us better here!
Thank you for your application!
Application submit failed, please try again
Apply quick and easy
Are you our next Business Development Representative?