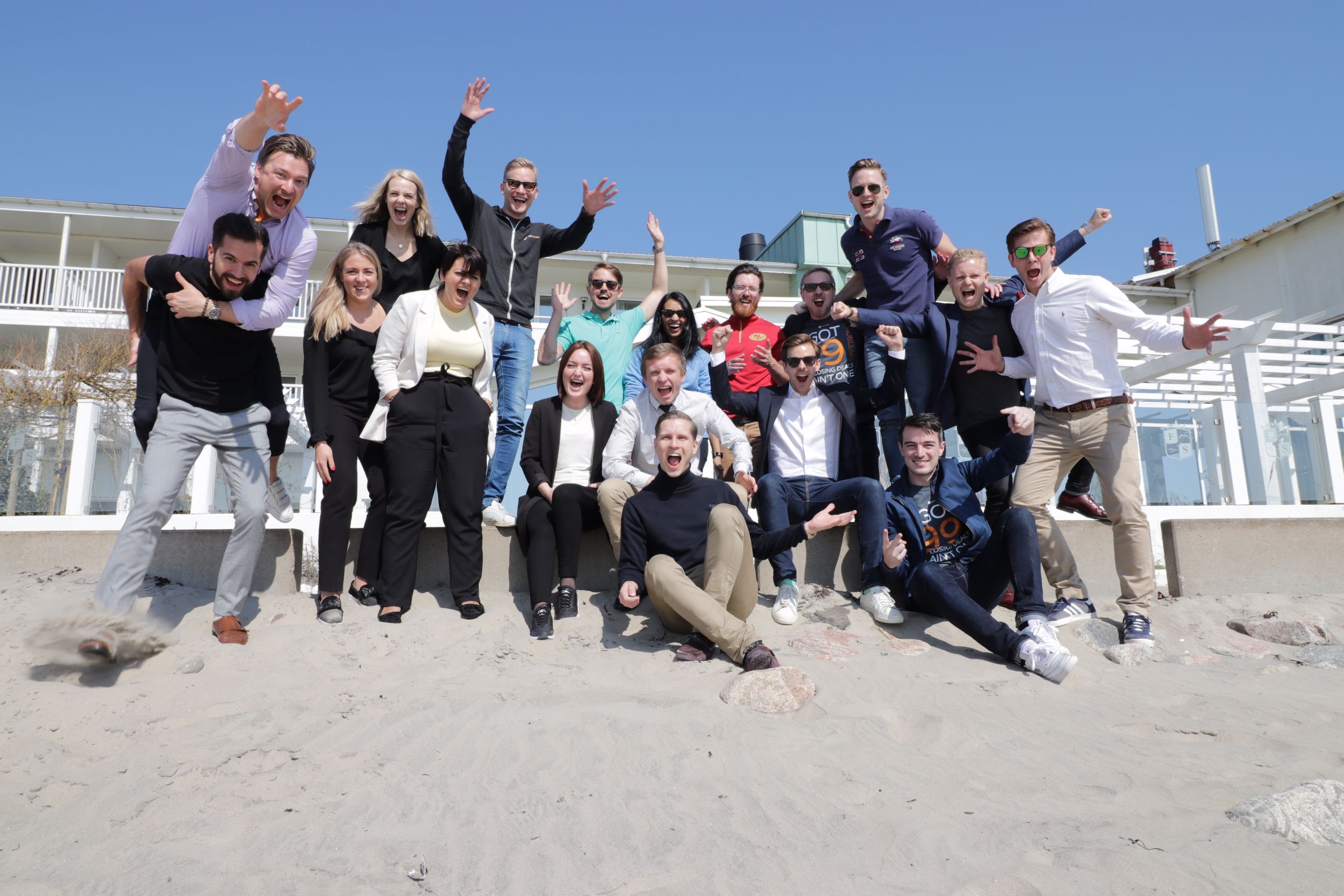 Backend/Cloud Developer
Malmö
GetAccept is one of the most successful startup who went through the prestigious startup accelerator Y Combinator in 2016. We have been growing from zero to 40 employees across our three offices in San Francisco and Sweden. We are expanding the development team to support our extreme growth and journey towards becoming the global market leader within the document workflow and automation space.
Our software and infrastructure are fully backed by AWS services. Our backend developers have the ability to to architect backend services with both code and Infrastructure as Code (IaC). We believe backend is at its best while combining coding with infrastructure architecture. This is way more fun and you will become a more versatile developer
Our current stack is build on top of OpsWorks, Elastic beanstalk, RDS and Lambdas nicely coded with CloudFormation. We believe in using the technology/language that solves the problem best and we are always up for new challenges!
Our app is world-wide and this is a truly fun challenge to keep all regions top notch with high availability, high quality and high security.
You don't have to excel in all areas presented above. A learning and strong problem solving mindset is what's most important. We are looking for talents and you will have the opportunity to learn, evolve and grow with us!
Responsibilities (we only have 1)
Write awesome code and have fun!
Skills and Requirements (also only 1)
Love and passion for coding
What you will get (a lot)
A fun and challenging workplace
Flexible work hours and a beautiful office
A team that cares about you and WILL help you grow and improve
Monthly hackathon's
Once a year we rent a house/cabin somewhere, squeeze in all devs to code and have heaps of fun
Opportunity to visit our HQ in San Francisco to get inspired by the the true startup culture
GetAccept Labs, All our devs rotate into our labs environment. In here we do everything from Arduino hacks to mind blowing AR visuals
If this feels like you, we'd love to heir from you!
Thank you for your application!
Application submit failed, please try again
Apply quick and easy