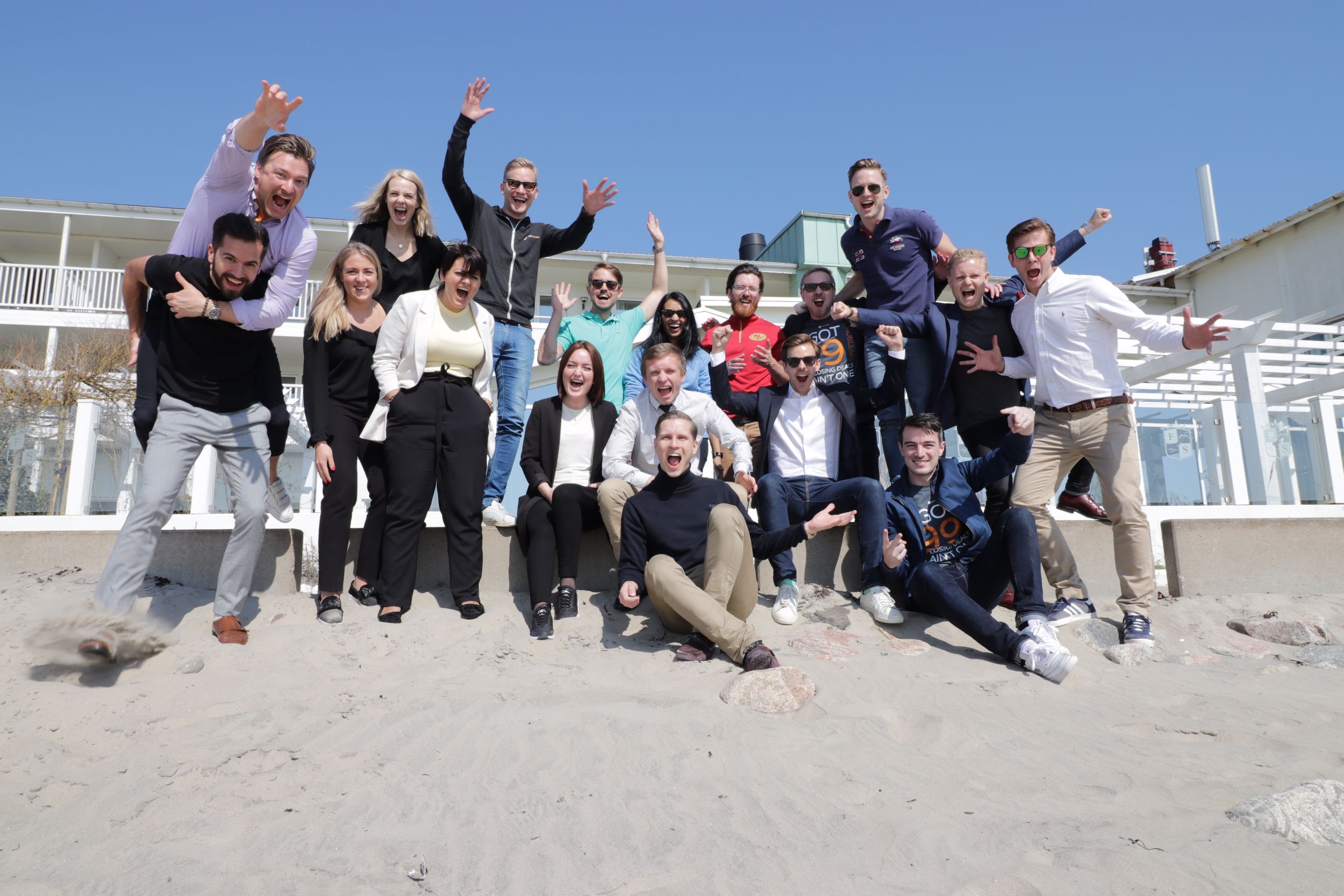 Customer Success Manager
Aarhus
For us, customer success is what matters!
It is the absolute foundation to our growth, lead generation and overall future success.
This is where you come in.
As a Customer Success Manager you are responsible for developing and maintaining existing customer relationships. You will work closely with our Sales-, Product- and Support team to maximize customer satisfaction and overall happiness with our product. We work in Squads, were SDR's generate leads, AE's carry out demos and close deals and you as a CS handle onboarding, training and upselling. Teamwork and collaboration within the squad is crucial for our success. You will work in a sales oriented environment and should be able to "think out of the box" and have a business-mindset combined with heavy problem solving skills.
Most likely, you:
are comfortable with rapidly changing environment - we're growing fast and we expect you to be able to keep up
have experience within customer service/account management and probably a degree in Business Administration, Hospitality or equivalent.
have exceptional written and verbal communication and learn new technologies quickly.
have at least 5 years of experience from B2B sales – preferably within SaaS, software or IT.
have basic insights into HTML, API and CRM's such as Salesforce, HubSpot, Lime, SuperOffice and Pipedrive
are fluent in Danish and in English – other Nordic languages is a plus!
What you can expect from us
Competitive compensation and work-life balance.
Clear ownership and responsibilities.
Continuous development and career opportunities.
Work in a fast-paced, growth- and sales oriented environment.
New gear and whatever else you need to be productive.
Happy hours, regular catered meals, and fun colleagues.
Solid training and introduction to our company, product and processes.
The role will also carry a monthly sales quota which mainly consists of upgrades and cross-selling to other departments at the customer.
If this sounds like you, we'd love to hear from you!
Thank you for your application!
Application submit failed, please try again
Apply quick and easy