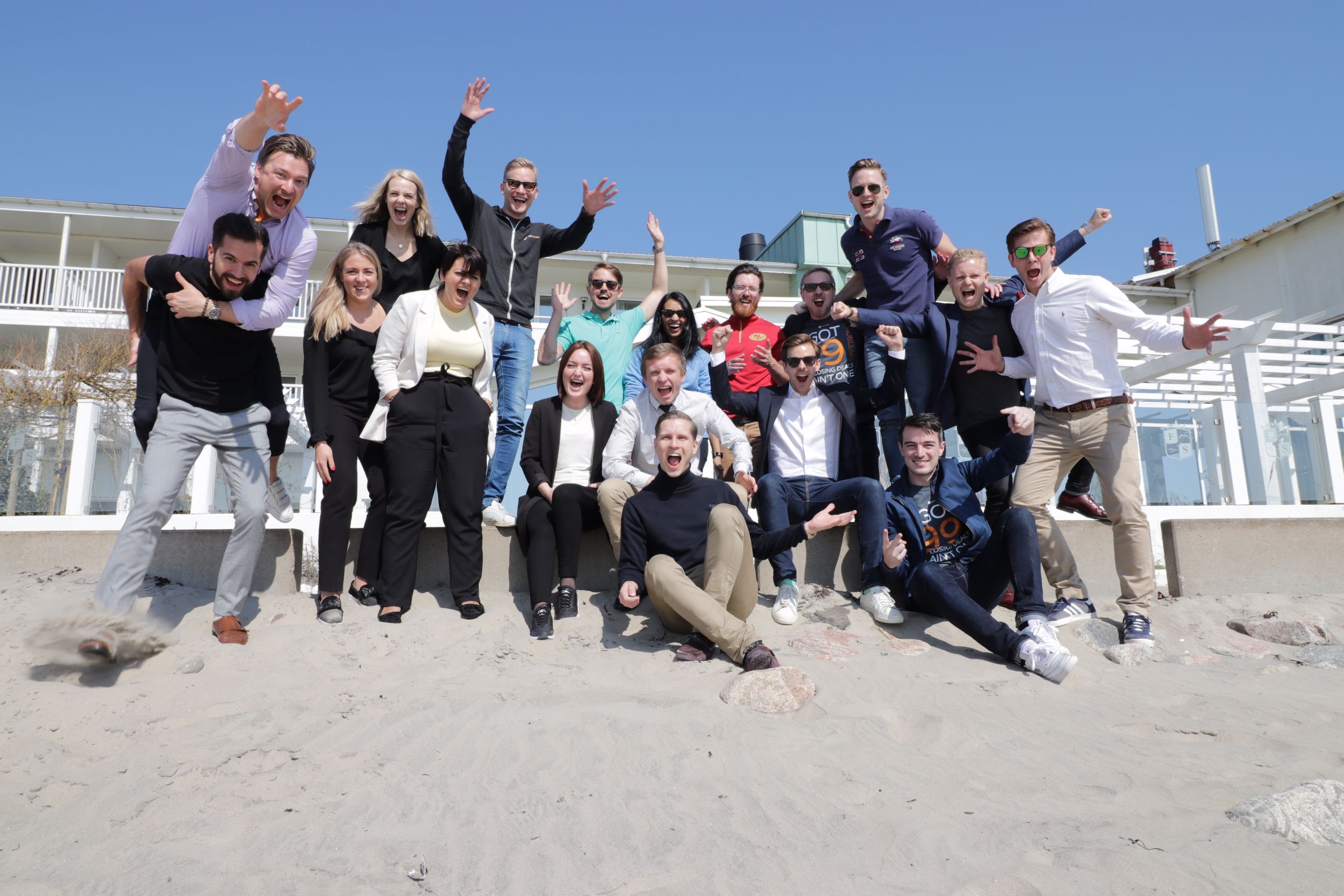 Account Executive to Aarhus
Aarhus
Are you passionate about making business and having fun along the way? Would you like to be part of a fast-paced, growing and internationalizing SaaS Company? Our vision is to become the platform where every B2B business happens, in a natural way.
About us
We are thrilled to let you know that we are now looking for our next Account Executive to join our awesome colleagues in Aarhus.
Founded in 2015 by experienced entrepreneurs, we quickly gained traction as a Y Combinator funded company – one of the most prestigious startup-accelerators in the world. Since then, we have grown from a Startup-challenger to becoming an industry leader within our area. Together with our partners, we are redefining the way companies run sales through our deal management software.
Our strong Company culture is summarized in our core values that we live every day:
TEAM-WIN - we support each other in order to reach great results together
EXECUTE - you are encouraged to come up with new ideas and to try them out
PASSION - we are all passionate colleagues who challenge ourselves and others
QUALITY - even if we are a fast-paced, growing Company, we prioritize quality in everything that we do
Responsibilities
Taking care of leads handed over by fellow BDR:s
Reaching out through phone & social channels
Performing online and on-site meetings and closing deals
Negotiating contracts & handing over customer to Customer Success
Logging information and keeping deal updated in CRM
Roll up your sleeves, here comes some leads!
As an Account Executive your main goal is to help the prospect to achieve the best results with our solution. Your days will be filled with business-related activities and conversations. Most meetings you conduct are booked by your fellow BDR colleague. Your task is then to welcome new customers of GetAccept's fantastic platform and close the deal (don't worry - you will be able to use the best tool in the world to track, engage and sign the contract).
Many of our clients have international presence and there might be traveling. Your vocabulary mirrors your customers, because they all are in senior position - exciting right!? Keep calm; on-boarding and world-class service to all your customers are the expertise of your Customer Engagement colleague.
What you can expect from us
A fast-paced, growth- and sales oriented environment (few internal meetings, no e-mail policy!)
Clear ownership, responsibilities and KPI's
Happy hours, snack bar and fun colleagues
A solid on-boarding program and introduction to our company, product and colleagues
Competitive compensation and work-life balance
Continuous development including career opportunities within our GetNext program, nationally and internationally
New gear and whatever else you need to be productive
Requirements
Academic background, bachelor degree or higher
Several years of experience managing and closing complex B2B sales cycles with an excellent track record
Native Danish speaker, fluent in English
A strong interest in sales, SaaS-solutions, social media and digital sales tools
Eager to learn and apply the GetAccept Sales Methodology
Plus
Experience from SaaS/Software sales processes with multiple stakeholders, legal discussions as well as RFP:s
Knowledge of CRM's such as LimeCRM, SuperOffice, Salesforce, Pipedrive, Dynamics365 and HubspotCRM
Leadership experience and/or sports background
As a person we believe that you
enjoy working in a fast-paced and changing environment since we are growing
are curious, communicative and solution oriented in dialogues with the customer
are a champion at creating trust, likability and business understanding before closing the deal
are motivated by performing against clear and transparent KPI:s
If this sounds like you, we'd love to hear from you!
Thank you for your application!
Application submit failed, please try again
Apply quick and easy
Account Executive to Aarhus