Finance
·
Malmö
·
Hybrid Remote
Erfaren redovisningsekonom
"Jag ansvarar för redovisningen i ett av Europas mest snabbväxande techbolag! 🚀" 
Det låter ganska bra, eller hur? 🤩


Vilka är vi och vad tycker vi är viktigt? 🧡
Vi är 200 engagerade medarbetare som enas kring vår vision att digitalisera affärsvärlden! Vår plattform hjälper bolag världen över att stänga fler affärer och förkorta sina säljcyklar inom B2B. Kul va? Lär dig mer om vår plattform här!
Vi tycker att våra medarbetare är det viktigaste vi har och vi brinner för att skapa en arbetsplats där högt medarbetarengagemang är ett mått för framgång. Vi tror på att främja en kultur där inkludering, ödmjukhet och samarbete är det som kännetecknar vårt sätt att arbeta, där vi ställer upp för varandra och att alla kan vara sig själva!
Eftersom vi är ett snabbväxande bolag finns det gott om utvecklingsmöjligheter; som exempel var vår CFO/din framtida närmsta chef själv en intern hos oss för några år sedan 🚀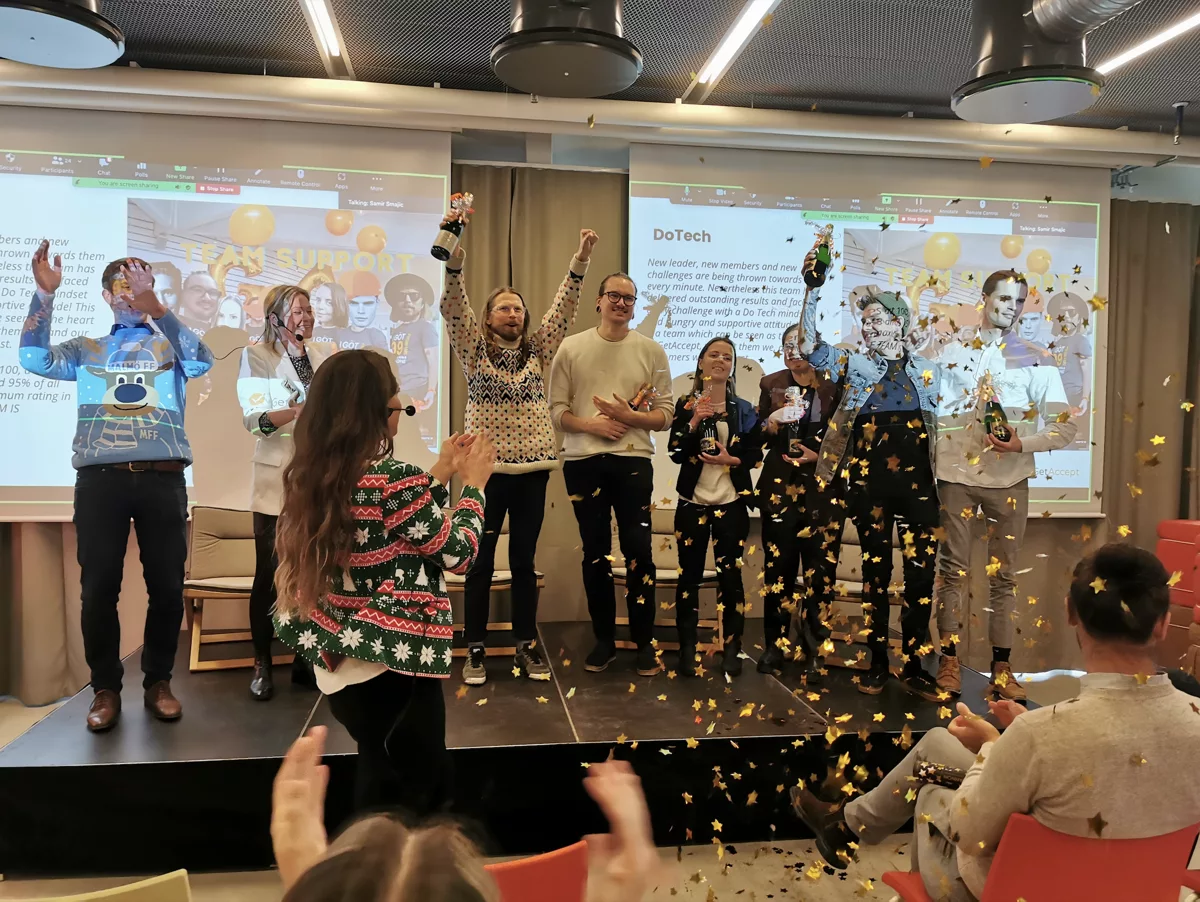 Ditt team 👨‍👩‍👧‍👦
Team Finances syfte är att erbjuda organisationen service och möjliggöra för andra kollegor att göra det som de är här för att göra - driva affärer framåt så att vi fortsätter vår globala tillväxtresa!
I teamet ingår din närmsta chef Rasmus (CFO), Charlotte (Financial controller), Stephanie (Ekonomiassistent) samt supportande deltidsarbetare. Utöver dina teamkollegor kommer du även att arbeta nära vår externa redovisningsfirma under tiden du onboardas i din roll.
NICE! Så vad handlar rollen om? 🔥
Här får du växa in i en ny roll hos oss och arbeta brett med redovisning! I rollen får du varva löpande redovisning och månadsavstämningar med fredagsfika, after works och sköna kollegor. Du förväntas planera och driva ditt arbete självständigt utifrån uppsatta tidsplaner och rapporteringstidpunkter. Redovisningen är idag outsourcad hos Baker Tilly och du förväntas ta den in-house som vår första anställda inom redovisning.
Vi förväntar oss att du tar ägandeskap över all vår löpande redovisning för det svenska bolaget och du får utrymme att effektivisera och driva igenom de förbättringar du ser att vi kan göra. Vi ser gärna även att du på sikt är öppen för att ta ytterligare ansvar för våra löner som i dagsläget är outsourcat. 

Utöver detta kommer du att ansvara för moms- och skattefrågor samt stötta vid fakturering. För att få fram den information som du behöver kommer du att ha daglig kontakt med våra kunder och med andra kollegor!
Huvudsakliga arbetsuppgifter:
Ansvara för löpande bokföring, avstämningar, utläggsprocesser och leverantörsreskontra 
Säkerställa korrekt intäkts- och kostnadsperiodisering
Ansvara för kvartals- och årsbokslut i GetAccept's svenska bolag
Koordinera med våra utländska koncernbolags redovisningsfirmor kring internfakturering och koncernrapportering 
Skatte- och momsrapportering
The GetAccept Experience 🧡
En stark företagskultur som präglas av Team Wins, vi vinner tillsammans och har roligt längs vägen
Snacks och dryck för att hålla humöret på topp under dagarna, måndagsfrukostar, fredagsfika, pingis, lunchträning och regelbundna after works 
En gedigen onboarding-vecka på vårt nya kontor för att lära dig allt om vår kultur, vilka vi är och vår produkt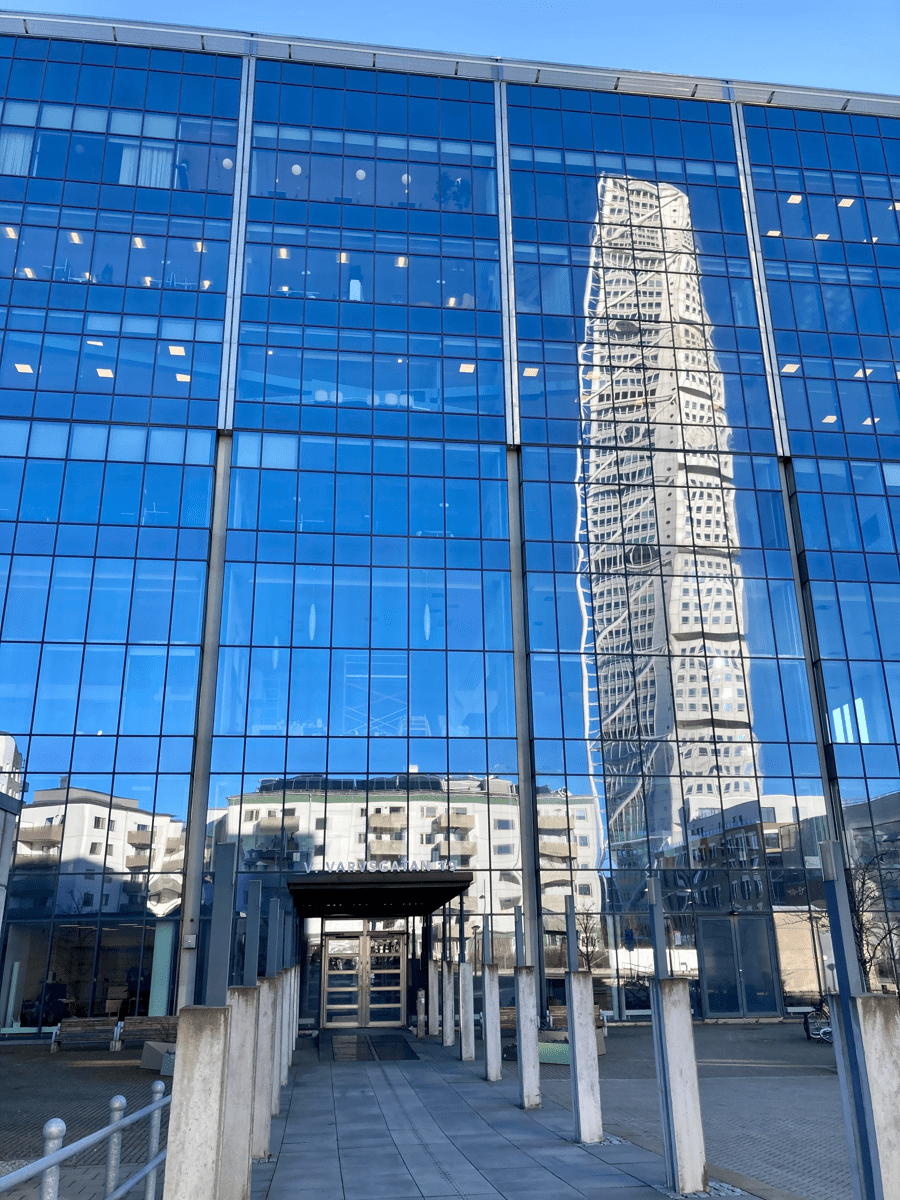 Är det dig vi söker? 👀
1. Du har en eftergymnasial utbildning inom ekonomi och trivs bättre i ett organiserat excel-ark än i en rörig powerpoint. 
2. Du har flera års erfarenhet av löpande redovisning och är trygg med att arbeta självständigt, gärna som konsult men inget måste! 
3. Du kan kommunicera obehindrat på svenska och engelska.
Vi ser att du som kommer att trivas hos oss uppskattar att arbeta i en snabbrörlig organisation där vi kämpar och vinner tillsammans!
Låter det intressant? KUL! 🥳 Vi arbetar med löpande urval och ser gärna att du kan starta så snart som möjligt!

Other things we offer!
A strong company culture

Did we say that we like to have fun? Welcome to the company of themed events, parties, after works, company trips, workouts, hackatons and FredagsFika. We never miss an opportunity to celebrate or do something fun together!

Be a part of something special

Join our journey and create history together with us! We know that each and everyone of us are important for our growth and will have the chance to impact our business and future - for real.

Personal development

At GetAccept we want you to grow and develop, no matter which role you have! We offer weekly Boozt sessions within Sales, a GetNext career program and a mentorship program to make sure you feel stimulated and challenged, both personally and professionally.

A well thought out onboarding program

An exciting week where you'll meet the founders, representatives from all parts of the organisation and learn about our story, mission, values and culture. You will be introduced to the way we act, talk and what we believe in. You will learn about our product and, most importantly, the people behind it.
About GetAccept
Founded in 2015 by experienced entrepreneurs, we quickly gained traction as a Y Combinator funded company – one of the most prestigious startup-accelerators in the world. Since then, we have grown from a startup-challenger to becoming an industry leader within our area. GetAccept is a all-in-one digital sales room for your business dialogues. Share content, collaborate and negotiate with relevant stakeholders for a more engaging and personalized digital selling experience. Simplify your sales process with a tailor-made and trackable journey.
Finance
·
Malmö
·
Hybrid Remote
Erfaren redovisningsekonom
Loading application form
Already working at GetAccept?
Let's recruit together and find your next colleague.