We're here to redefine the way digital sales is done. Would you like to join us on this awesome journey? 🚀
👉🏽 Take on a brand new role in our web team and make a lasting impact with your expertise - let's DO TECH together!
👉🏽 Work together with colleagues who care about you, that are eager to hear your ideas and will support your development!
👉🏽 Enjoy the best of our company culture, featuring: themed events, trips, breakfasts, Friday Fikas, game tournaments and most of all - a lot of fun!

Does that sound like you? Hop onboard! 🧡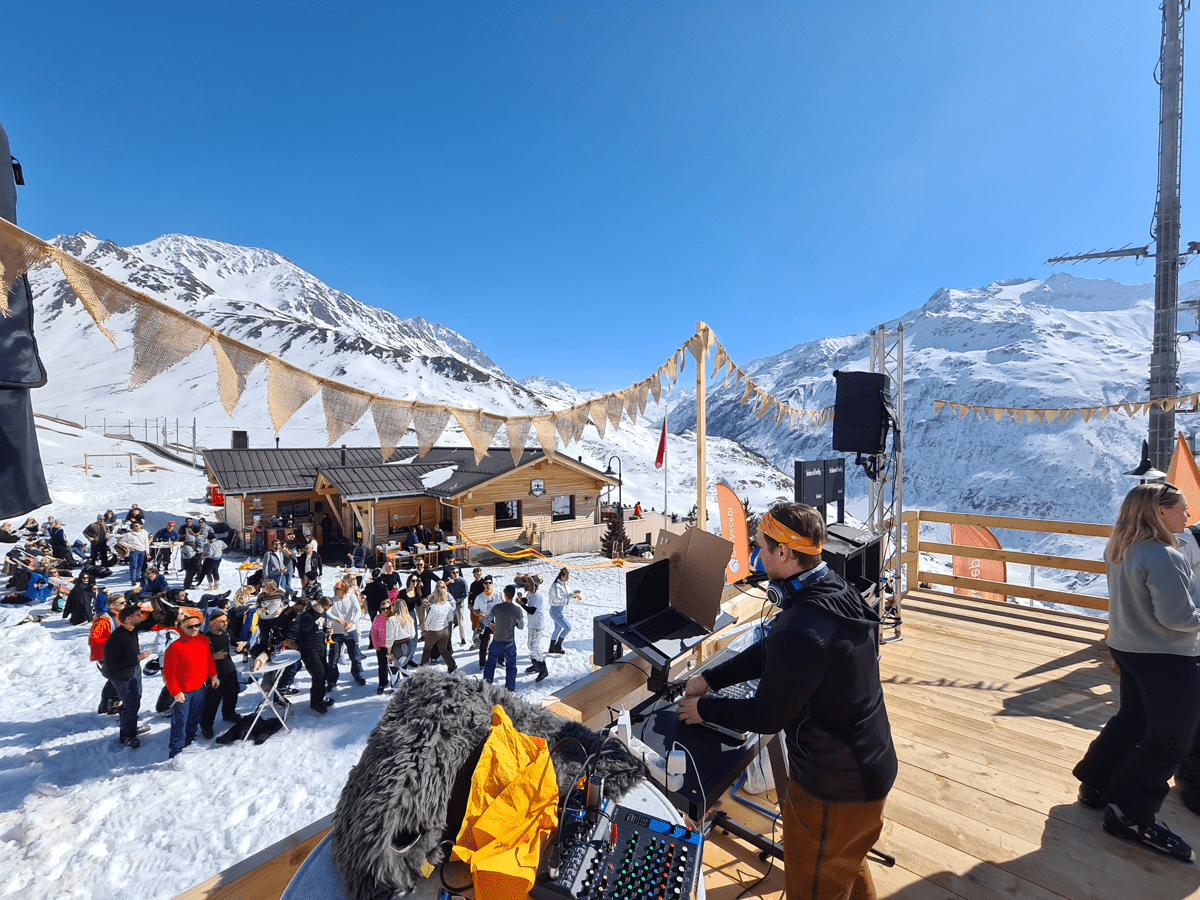 We recently went to the Swiss Alps together - maybe it's you who will join us next time?

Alright, let's get down to the nitty gritty!
We are looking for a CMS developer experienced in working with marketing teams to join our team. You will contribute by optimising our global website to reach new users and convert them. We are looking for developers with previous experience of working with a CMS (such as Hubspot, Wordpress), implementing modules and building websites.

Joining a scale-up company means that you will take an active part in shaping your own role. With a humble approach you will take ownership and drive your area of interest forward.
Together with the rest of us, you will contribute towards defining the direction taken by our company!
In this role, you will contribute by:
Together with designers and web editors, building the visual layout of each page, integrating graphics, and using HTML and JavaScript to enhance the site and its performance.
Being responsible for our website's infrastructure, which includes maintaining and performing upgrades to our site.
Testing web applications and troubleshooting problems regarding performance or user experience, such as responsiveness, site speed, etc.
Being responsible for the technical SEO and optimising the infrastructure of the website.


Your team 🧡
As a CMS Developer you will join our wonderful Web Team consisting of Divya - Global Web and CRO Manager, Kajsa - Web Editor and Sara - Marketing Operations Manager.
All highly engaged and passionate people, excited about welcoming you to the team!
Our web team is a part of our global marketing department, consisting of 25 people spread out in Sweden, Denmark, France and the US. You will be operating in an international environment where the pace is high, the ambition is endless and the people are inclusive and supportive!


Humans of GetAccept
At the end of the day, we are a group of friends, craftspeople and entrepreneurs at heart 🧡
We love to build new things and to reimagine the future of business - together. You will work with other passionate marketers, designers and developers to create an out of the ordinary user experience, revolutionizing the world of B2B business. Sounds pretty amazing, right?
Together with 200 colleagues around the globe we are helping companies world-wide to close more deals by offering solutions within digital sales. But this is only the beginning - our vision is to become the number one platform for all B2B business and revolutionize the future of business.
A video says more than a thousand words right? Check this one out!
Is it you we are looking for?
If you've read this far with a smile on your face, chances are pretty good we are a perfect match for each other! We would also love it if you have the following skills:
Have experience building webpages and feel comfortable using HTML, CSS and Javascript
Have been working in a CMS before, such us Hubspot or Wordpress
Have an ability to work with technical SEO and analyze data
Good understanding of working with CMS and building customisable modules.
Extra points if you have the UX expertise and can help shape the web based on user behaviour.
Most importantly: being passionate about your craft and eagerness to develop! We are looking for a team player to join our team, someone who thrives in taking ownership and who - like us - believes in succeeding together!
Curious to know more? Drop a message in the chat or apply below and let's continue the dialogue! 🤗
We have saved a spot for you!
Other things we offer!
A strong company culture

Did we say that we like to have fun? Welcome to the company of themed events, parties, after works, company trips, workouts, hackatons and FredagsFika. We never miss an opportunity to celebrate or do something fun together!

Be a part of something special

Join our journey and create history together with us! We know that each and everyone of us are important for our growth and will have the chance to impact our business and future - for real.

Personal development

At GetAccept we want you to grow and develop, no matter which role you have! We offer weekly Boozt sessions within Sales, a GetNext career program and a mentorship program to make sure you feel stimulated and challenged, both personally and professionally.

A well thought out onboarding program

An exciting week where you'll meet the founders, representatives from all parts of the organisation and learn about our story, mission, values and culture. You will be introduced to the way we act, talk and what we believe in. You will learn about our product and, most importantly, the people behind it.
About GetAccept
Founded in 2015 by experienced entrepreneurs, we quickly gained traction as a Y Combinator funded company – one of the most prestigious startup-accelerators in the world. Since then, we have grown from a startup-challenger to becoming an industry leader within our area. GetAccept is a all-in-one digital sales room for your business dialogues. Share content, collaborate and negotiate with relevant stakeholders for a more engaging and personalized digital selling experience. Simplify your sales process with a tailor-made and trackable journey.
Already working at GetAccept?
Let's recruit together and find your next colleague.