Do you find yourself thinking about these questions? ☕️
👉🏽 How do you unlock the maximum potential in employees and in teams? 
👉🏽 How do you increase engagement, empowerment and psychological safety?
👉🏽 How do you create and manifest a culture of continuous improvement? 
Then we would love to speak to you! We are currently looking for our next Agile Coach to join our RnD department and help us coach and inspire individuals, teams and leaders in agile culture. Sounds cool? Hit the Apply-button right away!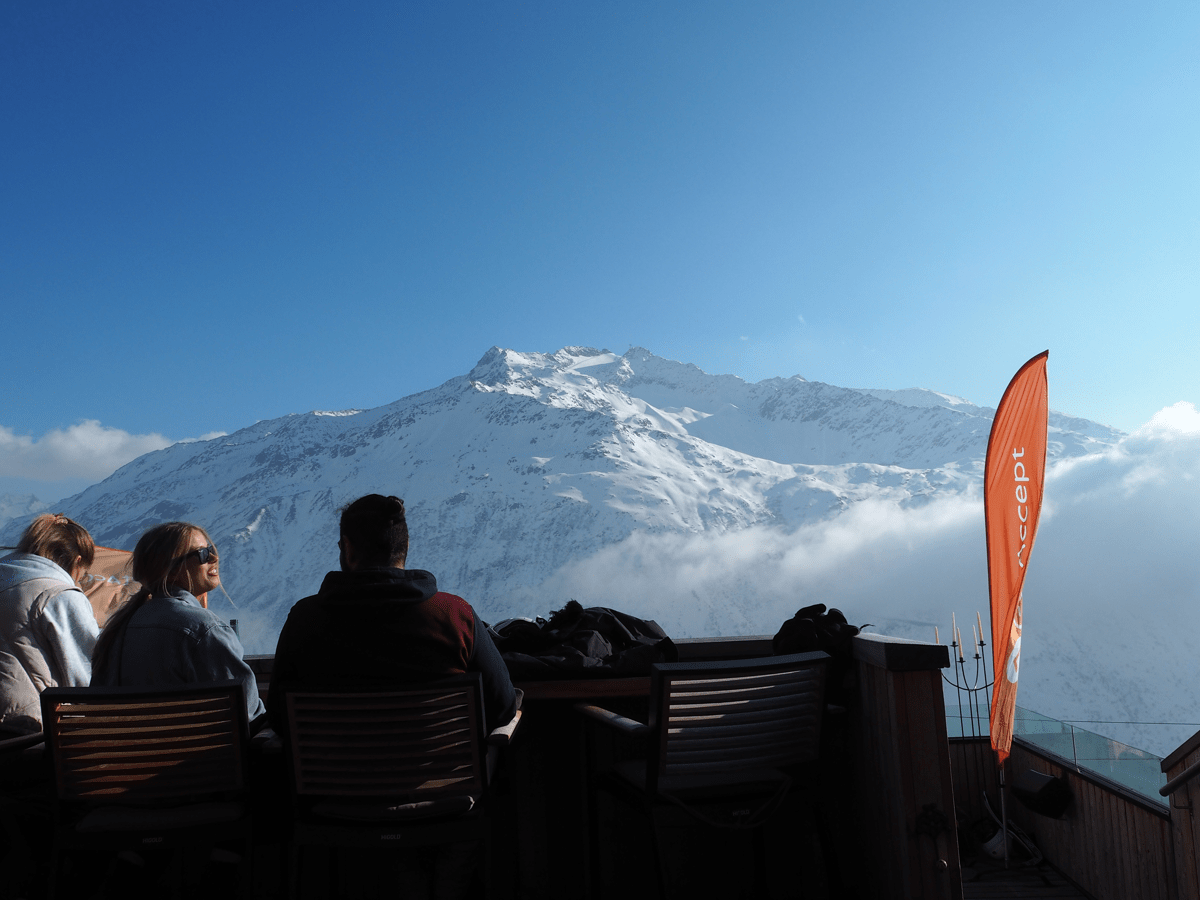 Look at this beautiful view! We recently went to the Swiss alps together, maybe it is you who will join us next time?


Being an Agile Coach at GetAccept

We believe that people matter and the key to succeeding as an organisation lies in creating environments where employees develop and grows, as individuals and teams. With 200 employees around the globe and a vision to become the worlds best platform for digital sales, we know the importance of focusing on processes, workflows and relationships to nurture collaboration and productivity. Now we need someone like you to make it happen! 
This is how you will contribute: 
Guide and coach teams in agile ways of working, frameworks and mindset
Design and facilitate agile rituals
Track and use empirical data to promote dialogues and ultimately drive improvements in overall efficiency and effectiveness
Support teams to identify and remove any potential impediments/blockers to the delivery and manage any emerging dependencies
Support individuals and teams to trust each other and bring out the best in each other
Advocate and demonstrate the benefits of agile values and ways of working in the wider organization and build agile capability, both across the organisation and within the department


Your team 
As Agile Coach you will be a part of our RnD department and work side-by-side with our wonderful Agile Coach Anders, focusing on cross functional experience teams and specialized engineering teams. 

You will also be in close contact with our founders, stakeholders and representatives from other departments to be able to understand business requirements, business impact and delivery priorities. All in all - highly engaged and passionate people who truly believe in our product, being dedicated to creating the best workflow possible to deliver a great product to our customers!
Humans of GetAccept
At the end of the day, we are a group of friends, craftspeople and passionate problem solvers. We love to build new things and to reimagine the future of business - together. You will work with other passionate engineers, designers and developers to create an out of the ordinary user experience, revolutionizing the world of digital sales. Sounds pretty amazing, right?
Together with 200 colleagues around the globe we are helping companies world-wide to close more deals by offering solutions within digital sales. But this is only the beginning - our vision is to become the number one platform for all B2B business and revolutionize the future of business.
A video says more that a thousand words right? Let's take a look!
Who are we looking for?

We are looking you who are passionated about developing people, teams and organizations in an Agile context. This is the position for you who gets energized by coaching and inspiring people and who gets motivated by helping others understand how to utilize the Agile values, principles and practices in their daily work. You know how to inspire, empower and support teams towards delivering high-quality software at a sustainable pace and have a deep understanding of communication and group dynamics. 
We would love it if you have the following background: 
Previous experience working with several cross functional software development teams 
Used to facilitating change and mediating between different interests on  team and management level
Good understanding of agile software development practices, such as Scrum, Kanban, Lean UX etc
Most importantly, you have a passion for what you do and are excited to learn even more! 
Curious to know more? Say hello to us in the chat or apply and let's continue the dialogue! 🤗
Other things we offer!
A strong company culture

Did we say that we like to have fun? Welcome to the company of themed events, parties, after works, company trips, workouts, hackatons and FredagsFika. We never miss an opportunity to celebrate or do something fun together!

Be a part of something special

Join our journey and create history together with us! We know that each and everyone of us are important for our growth and will have the chance to impact our business and future - for real.

Personal development

At GetAccept we want you to grow and develop, no matter which role you have! We offer weekly Boozt sessions within Sales, a GetNext career program and a mentorship program to make sure you feel stimulated and challenged, both personally and professionally.

A well thought out onboarding program

An exciting week where you'll meet the founders, representatives from all parts of the organisation and learn about our story, mission, values and culture. You will be introduced to the way we act, talk and what we believe in. You will learn about our product and, most importantly, the people behind it.
About GetAccept
Founded in 2015 by experienced entrepreneurs, we quickly gained traction as a Y Combinator funded company – one of the most prestigious startup-accelerators in the world. Since then, we have grown from a startup-challenger to becoming an industry leader within our area. GetAccept is a all-in-one digital sales room for your business dialogues. Share content, collaborate and negotiate with relevant stakeholders for a more engaging and personalized digital selling experience. Simplify your sales process with a tailor-made and trackable journey.
Already working at GetAccept?
Let's recruit together and find your next colleague.