Marketing
·
United States
·
Fully Remote
Content Marketing Manager - US Market
Excited to tell our story?
Hey Content Marketers! Does this put a smile on your face?
✔️ Simplifying complexity through strategic and creative storytelling
✔️ Collaborating in a high pace environment with passionate people
✔️ Creating engaging content with a brave and data-driven approach
Then we would love to connect with you! 😍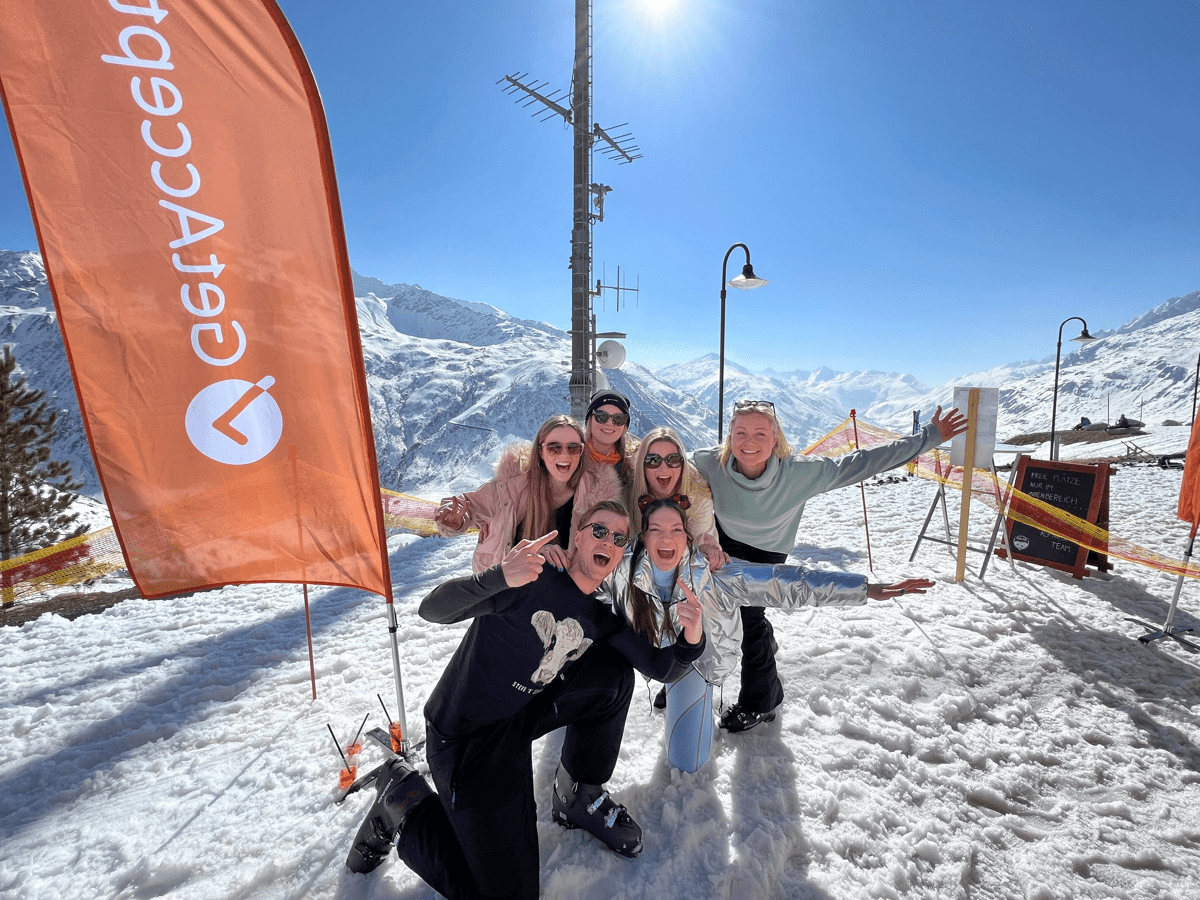 Welcome to GetAccept - we promise it will be challenging, developing and most of all - fun!
Despite growing from 4 to 190 Employees in only a few years, having a product that is used in over 50 countries and a clear mission to be the category leader within our field - we now have an area with potential to develop: telling our story.
Today, we have all the bits and pieces but we are missing a bridge-builder. Someone who can take these bits and pieces and turn them into a masterpiece.
👉🏽 That is why we need you to join our rocket ship and tell our story!

Cool. So what's the role about? 🔥
You will be an important member of our marketing team where you will own content creation (written, visual, downloadable..) for the US Market at GetAccept.  The content this role creates will help position GetAccept as an innovative thought leader within the competitive sales technology space.

Your days will consist of supporting and working closely with various colleagues in brainstorming ideas, creating concepts, and tell our story by designing, writing, editing and publishing content in all sorts of formats, throughout the customer journey. A few areas that this role will own are 
🟠 Creating and owning a structured, US-focused content plan and executing on that plan
🟠 Identifying content needs and gaps for the top, middle, and bottom of the sales funnel
🟠 Identifying content distribution opportunities in the US market
🟠 Creating thought leadership content building GetAccept's brand authority in the US on other websites
🟠 Researching and understanding B2B SaaS and sales trends in the US and identifying opportunities to create timely content around those trends
🟠 Managing project workflows for US-focused design, video, and web projects

Being a rapidly expanding SaaS company means that we are fast-paced, always striving forward and eager to develop. We believe that you want to be a big part of our continuous journey to becoming an agile, innovative, and data-driven US team.  And we will have fun on the way!

Your team 👨‍👩‍👧‍👦
Our global marketing department consists of 24 skilled people, located in the US, Sweden, Denmark, Norway and France. It's a highly engaged team, passionate about innovating digital marketing that always is at the forefront of everything they do. 
You will be part of both the US Marketing team as well as the Global Content Team working closely with other teams such as Web, Brand & Buzz and Product Marketing.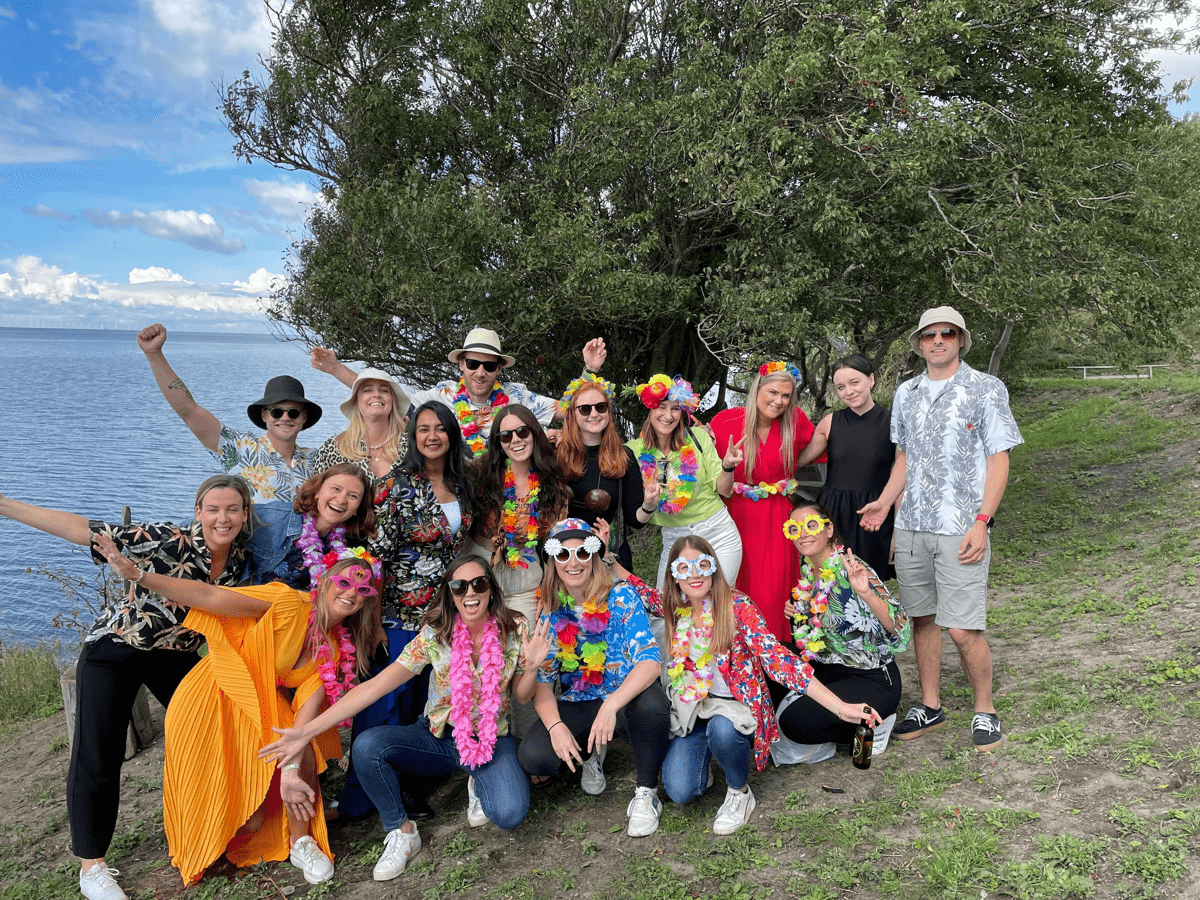 Just look at this happy gang! There is room for you too!
The GetAccept Experience 🧡
Even though we unite around our vision to revolutionize the future of business and being the category leader within digital sales, the true reason we jump out of bed on Monday mornings is the people. It is the employee experience. It is the inclusive culture, the after works, the brown bag sessions, the trips, the events, the feeling of community and the sense of family. It is going to work knowing you are a valued member of our team where your ideas will be heard and where you will be an important and appreciated part of our success. It is a place for new challenges and never-ending-learnings. It is a place for growing, together with awesome people. 
You will also get:
Remote benefits package including; work-from-home technology, medical, dental, vision, 401k benefits
Since this is a remote position, you will have quarterly team meetups together with the rest of the US team
Unlimited PTO to help achieve a healthy work-life balance


Is it you we are looking for? 👀
If you have read this ad for this long with a good feeling in your stomach, we are surely a perfect match! However, we would love it if you have the following background:
Experienced in writing engaging copy that's web and SEO-friendly (experience writing in AP style is a plus)
You have experience and a good eye for both short and long-form copy
A creative mindset with the ability to collect stories and love telling them
Be a project manager by heart and thrive on pushing tasks along 
Be problem-solver adapting to new processes, strategies, and technologies 
Passionate about writing, editing and optimizing content for our target audience
Ability to work transparently and in a fast-paced and team-oriented environment
Most importantly; you have a passion for telling our story and are eager to grow within your field! 
Sounds interesting? Hit the "Apply"-button and let's continue the dialogue! We use ongoing selection, so make sure to send in your application today 🥳

Department

Role

Content Marketing Manager

Locations

Remote status

Fully Remote
We have saved a spot for you!
Other things we offer!
A strong company culture

Did we say that we like to have fun? Welcome to the company of themed events, parties, after works, company trips, workouts, hackatons and FredagsFika. We never miss an opportunity to celebrate or do something fun together!

Be a part of something special

Join our journey and create history together with us! We know that each and everyone of us are important for our growth and will have the chance to impact our business and future - for real.

Personal development

At GetAccept we want you to grow and develop, no matter which role you have! We offer weekly Boozt sessions within Sales, a GetNext career program and a mentorship program to make sure you feel stimulated and challenged, both personally and professionally.

A well thought out onboarding program

An exciting week where you'll meet the founders, representatives from all parts of the organisation and learn about our story, mission, values and culture. You will be introduced to the way we act, talk and what we believe in. You will learn about our product and, most importantly, the people behind it.
About GetAccept
Founded in 2015 by experienced entrepreneurs, we quickly gained traction as a Y Combinator funded company – one of the most prestigious startup-accelerators in the world. Since then, we have grown from a startup-challenger to becoming an industry leader within our area. GetAccept is a all-in-one digital sales room for your business dialogues. Share content, collaborate and negotiate with relevant stakeholders for a more engaging and personalized digital selling experience. Simplify your sales process with a tailor-made and trackable journey.
Marketing
·
United States
·
Fully Remote
Content Marketing Manager - US Market
Excited to tell our story?
Loading application form
Already working at GetAccept?
Let's recruit together and find your next colleague.