Sales
·
Malmö
·
Hybrid Remote
Sales Development Representative till GetAccept!
Din språngbräda till en unik SaaS-karriär! 🚀
Är du en nyfiken person som ständigt pushar dig själv att nå längre? Brinner du för sälj och vill göra karriär inom ett av världens mest snabbväxande SaaS-bolag? Vi växer så det knakar - vill du växa med oss? 📈


Vilka är vi och vad tycker vi är viktigt? 🧡
Vi är 190 medarbetare som enas kring vår vision att digitalisera affärsvärlden! Vår plattform hjälper helt enkelt bolag världen över att stänga fler affärer. Kul va? 👉🏽 Lär dig mer om vår plattform här!
Våra medarbetare är det viktigaste vi har och vi brinner för att skapa en arbetsplats där högt medarbetarengagemang är ett mått för framgång (+70 eNPS om du vill jämföra mot andra arbetsplatser!). Vi tror på att främja en kultur där inkludering, ödmjukhet och samarbete är det som kännetecknar vårt sätt att arbeta, där vi ställer upp för varandra och att alla kan vara sig själva! 
Ditt team 👨‍👩‍👧‍👦
Du kommer ingå i ett specialiserat team med flera SDRs där fokus är att bearbeta den Europeiska marknaden 🌍 Du kommer att arbeta nära andra säljteam, vårt customer success-team och även marknadsteamet för att tillsammans nå framgång!  
I rollen som SDR har du en viktig roll både kopplat till vår tillväxt och till vart vi kommer att befinna oss som företag om 2-3 år. Du kommer göra stor skillnad och få en bra språngbräda in till GetAccepts säljavdelning!
"Det bästa med att arbeta på GetAccept är definitivt kulturen - lagandan är fantastisk! Det var tydligt från att jag satte första foten här, att vi alla arbetar i samma riktning och har samma vision även om vägen dit ser annorlunda ut för oss alla vilket också uppmuntras och skapar diversitet!"
- Maisem, Sales Development Representative på GetAccept.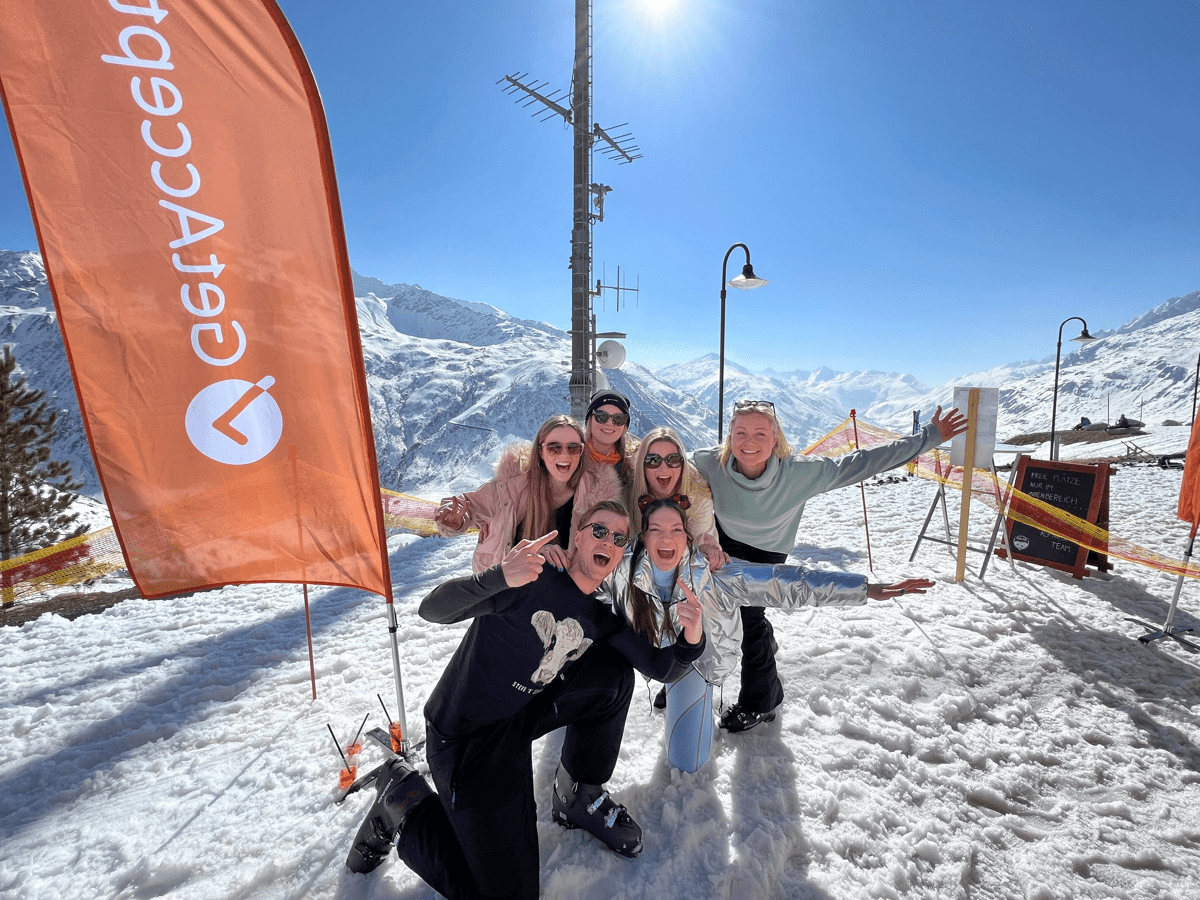 KUL! Så vad innebär rollen? ⭐️
Rollen som Sales Development Representative innebär att identifiera nya affärsmöjligheter så att vi kan hjälpa ännu fler kunder att sälja mer! 💥 
Några exempel på vad som ingår i rollen:
Prospektera nya kunder, identifiera nyckelpersoner och kvalificera leads för att boka möten till våra Account Executives 
Kontakta och skapa relation med potentiella kunder via olika kanaler, exempelvis via via telefon, mail och sociala medier
Lägga grunden för våra affärer och alltid vara nyfiken på att förstå dina kunders utmaningar
Arbeta mot uppsatta tydliga mål tillsammans med dina kollegor
Sätta upp automatiska email- och kontaktflöden för att nå ut till potentiella framtida kunder 
Rollen är perfekt för dig som vill lära dig allt om SaaS/techförsäljning och vi har flera kollegor som efter denna roll gått vidare till roller som exempelvis Account Executive och Account Manager 🚀

Detta vill vi också erbjuda dig! 🔥 
Snacks, mellanmål och dryck för att hålla humöret på topp under dagarna, måndagsfrukostar, fredagsfika, lunchträning och regelbundna after works!
Malmös häftigaste kontor i Västra hamnen med utsikt över Turning Torso, basketplan och DJ-bås samt oändligt med olika ytor att hänga vid!
En stark företagskultur som präglas av Team Wins; vi vinner tillsammans och firar längs vägen (exempelvis åkte vi till Schweiz i mars och firade tillsammans, nästa happening är vår årliga sommarfest i juni!) 
Två uppskattade veckors on-boarding för att lära dig allt om vilka vi är, vår historia, vår plattform och vart vi är på väg!

Är det dig vi letar efter? 👀
Erfarenhet av att hjälpa kunder via mail/telefon alternativt uppsökande försäljning
Triggas av utmaningar och har lätt för att lära dig ny teknik
Talar och skriver obehindrat på både svenska och engelska
Ett plus är om du har erfarenhet av B2B försäljning och arbetat med CRM-system
Vi är ett snabbväxande företag och ser därför att du behöver tycka om snabba ryck och förändringar för att uppskatta och trivas i vår kultur

Vi ser fram emot att höra från dig redan idag 🤗
We have saved a spot for you!
Other things we offer!
A strong company culture

Did we say that we like to have fun? Welcome to the company of themed events, parties, after works, company trips, workouts, hackatons and FredagsFika. We never miss an opportunity to celebrate or do something fun together!

Be a part of something special

Join our journey and create history together with us! We know that each and everyone of us are important for our growth and will have the chance to impact our business and future - for real.

Personal development

At GetAccept we want you to grow and develop, no matter which role you have! We offer weekly Boozt sessions within Sales, a GetNext career program and a mentorship program to make sure you feel stimulated and challenged, both personally and professionally.

A well thought out onboarding program

An exciting week where you'll meet the founders, representatives from all parts of the organisation and learn about our story, mission, values and culture. You will be introduced to the way we act, talk and what we believe in. You will learn about our product and, most importantly, the people behind it.
About GetAccept
Founded in 2015 by experienced entrepreneurs, we quickly gained traction as a Y Combinator funded company – one of the most prestigious startup-accelerators in the world. Since then, we have grown from a startup-challenger to becoming an industry leader within our area. GetAccept is a all-in-one digital sales room for your business dialogues. Share content, collaborate and negotiate with relevant stakeholders for a more engaging and personalized digital selling experience. Simplify your sales process with a tailor-made and trackable journey.
Sales
·
Malmö
·
Hybrid Remote
Sales Development Representative till GetAccept!
Din språngbräda till en unik SaaS-karriär! 🚀
Loading application form
Already working at GetAccept?
Let's recruit together and find your next colleague.