RnD
·
Malmö
·
Hybrid Remote
Fullstack Developer
We usually respond within three days
Curious about developing your skills within modern technologies such as Vue.js, Node, TypeScript and GraphQL? 
Oh, do we have the opportunity for you! 😍


"Oh, great, another tech company looking for developers, what else is new?" you might think to your self. Well, give us at least one minute of your time to explain why this might just be something different.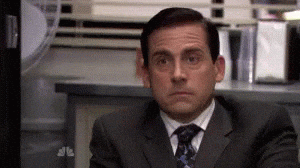 Being a Fullstack Developer 

Working at GetAccept means working together with truly passionate and lovely people. You will join our Editor team and work along side with Sebastian, Emil, Nizar, Mikaela and Björn to name a few - all happy people, dedicated to develop a world-class product and eager to invest time in your development, support your professional growth and listen and consider your ideas!
As part of our RnD department you will work along other developers, product managers, testers and designers and together revolutionize the future of online business. We are just a bunch of people with a passion for coding, learning and sharing knowledge with each other. Our promise to you, our future colleague, is a welcomed spot at our lunch table, hackathon, cabin-cooding-weekend and community. We promise it will be challenging, developing and most of all, fun! 


Responsibilities (we only have 1)
Write awesome code and have fun!
Skills and Requirements (also only 1)
You love and have a passion for coding!
Our tech stack 
Aws
GraphQL
Node (nest.js)
Typescript
Vue

A video says more than a 1000 words right? Take a look at this 30 sek video to get a glimpse of our culture!  

Is it you we are looking for? 
If you've read this far with a smile on your face, chances are pretty good we are a perfect match for each other!

However, we would love it if your are someone who wants to work with scalable distributed systems and coding in Typescript. Most importantly; you are passionate about what you do and have a high interest in keeping up with current best practices in your areas of expertise!


Curious to know more? Apply and let's continue the dialogue! 🧡
Or be a super nice person and send it to your colleague/friend/neighbour, if you know it would suit them! Sharing is caring!


We have saved a spot for you!
Other things we offer!
A strong company culture

Did we say that we like to have fun? Welcome to the company of themed events, parties, after works, company trips, workouts, hackatons and FredagsFika. We never miss an opportunity to celebrate or do something fun together!

Be a part of something special

Join our journey and create history together with us! We know that each and everyone of us are important for our growth and will have the chance to impact our business and future - for real.

Personal development

At GetAccept we want you to grow and develop, no matter which role you have! We offer weekly Boozt sessions within Sales, a GetNext career program and a mentorship program to make sure you feel stimulated and challenged, both personally and professionally.

A well thought out onboarding program

An exciting week where you'll meet the founders, representatives from all parts of the organisation and learn about our story, mission, values and culture. You will be introduced to the way we act, talk and what we believe in. You will learn about our product and, most importantly, the people behind it.
About GetAccept
Founded in 2015 by experienced entrepreneurs, we quickly gained traction as a Y Combinator funded company – one of the most prestigious startup-accelerators in the world. Since then, we have grown from a startup-challenger to becoming an industry leader within our area. GetAccept is a all-in-one digital sales room for your business dialogues. Share content, collaborate and negotiate with relevant stakeholders for a more engaging and personalized digital selling experience. Simplify your sales process with a tailor-made and trackable journey.
RnD
·
Malmö
·
Hybrid Remote
Fullstack Developer
Loading application form
Already working at GetAccept?
Let's recruit together and find your next colleague.