Does this put a smile on your face? 
✔️ Simplifying complexity through strategic and creative storytelling
✔️ Collaborating in a high pace environment with passionate people
✔️ Creating engaging content with a brave and data-driven approach 

Then we would love to connect with you! 😍

Welcome to GetAccept - we promise it will be challenging, developing and most of all - fun! 

Despite growing from 4 to 170 + employees in only a few years, having a product that is used in over 50 countries and a clear mission to be the category leader within our field - we have one area where we have a lot of potential to develop: telling our story.
Today, we have all the bits and pieces but we are missing a bridge-builder. Someone who can take these bits and pieces and turn them into a masterpiece.
👉🏽 That is why we need you to join our rocketship and tell our story!
Your future at GetAccept 🚀
As our Swedish Content Writer, you will be a member of our Content Team where you will write and edit Swedish copy for a variety of projects including landing pages, product pages, blog posts, e-books, episode descriptions for our podcast and more!

You will have an important part in our marketing team, where you will support and work closely with various colleagues in brainstorming ideas, creating concepts, and from there on telling our story by writing, editing and optimizing copy for our target audience in the best way possible.
Your team 👨‍👩‍👧‍👦
Our global marketing department consists of 20 skilled people, located in Sweden, Denmark, Norway, France and the US. It's a highly engaged team, passionate about innovating digital marketing that always is at the forefront of everything they do. As a Content Writer, you will be part of the Content Team including our French and English Content Specialist, Content Creator and our Head of Content, Thomas Igou, who will be your closest manager and take part in your personal development!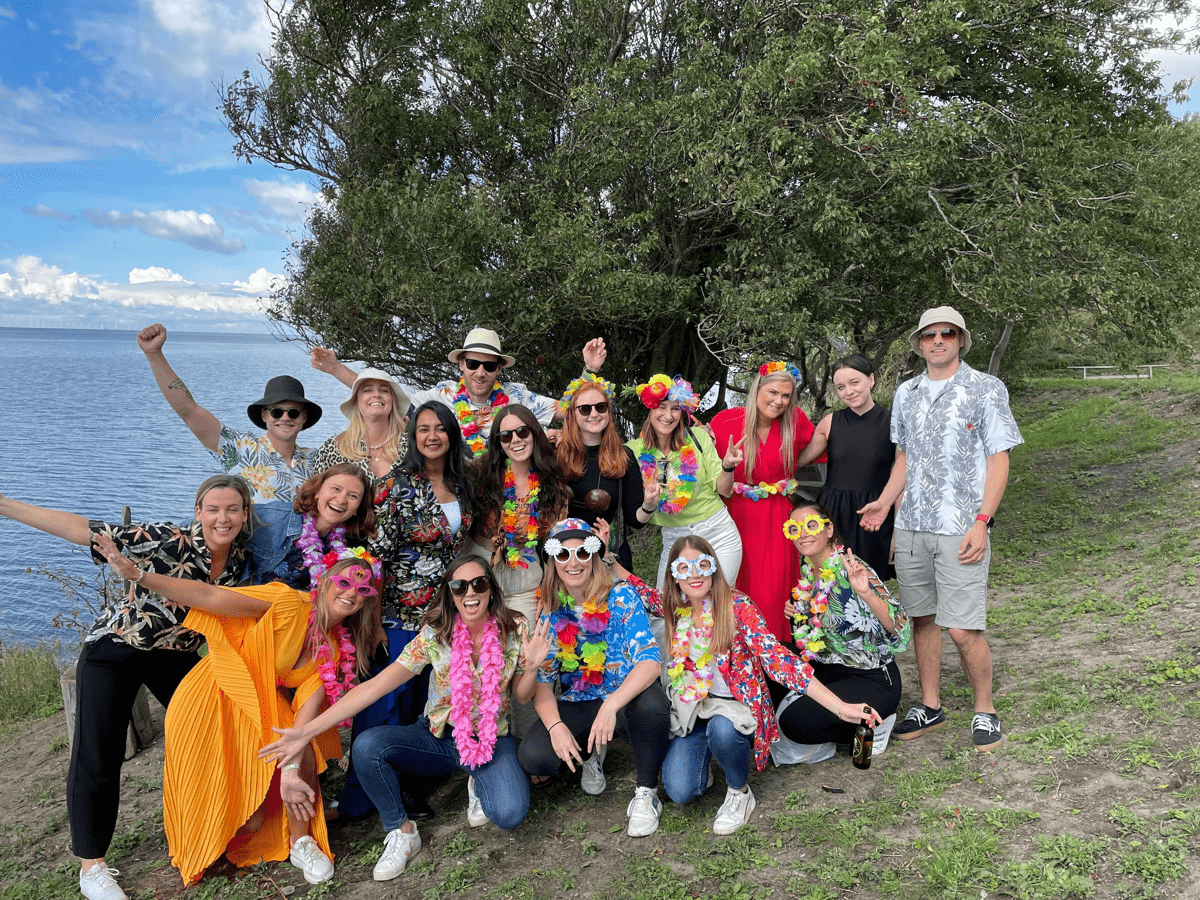 Just look at this happy gang! There is room for you too! 


The GetAccept Experience 🧡
We believe in high engagement teams that have full ownership and make their own decisions on strategy and targets. We believe in fostering a culture where inclusion, humbleness and teamwork is what characterizes the way we work. We know that without extraordinary people, who believe in our vision and our product, we would not be where we are today.
Our platform is currently helping companies all around the world to close more deals by offering solutions within digital sales. Be a part of our journey and experience the ride when we accelerate from being a Silicon Valley tech start-up to a global scale up company!
Is it you we are looking for? 👀
If you have read this ad for this long with a good feeling in your stomach, we are surely a perfect match! However, we would love it if you have the following background:
Experienced in writing engaging copy that's web and SEO-friendly (experience writing in AP style is a plus).
You have experience and a good eye for both short and long-form copy.
A creative mindset with the ability to collect stories and love telling them.
Passionate about writing, editing and optimizing content for our target audience.
Ability to work transparently and in a fast-paced and team-oriented environment.
Bachelor's Degree in Marketing, Communications, Advertising, Journalism, or a related field.
Fluent in Swedish and English. Any other additional language is a plus!
Most importantly; you have a passion for telling our story and are eager to grow within your field! Being a rapidly expanding SaaS company means that we are fast-paced, always striving forward and eager to develop. We believe that you want to be a big part of our continuous journey to becoming an agile, innovative, and data-driven digital department. And we will have fun on the way!
Feel free to check out our culture on our different social media channels. We look forward to hearing from you!⭐️
We usually respond within three days
Or, know someone who would be a perfect fit? Let them know!