Sales
·
Malmö
·
Temporarily Remote
Business Development Representatives (Part time)
Life's short - work somewhere awesome!
Hello students, this one's for you 😍
✔️ Big opportunity to affect your own salary💰
✔️ Have a key role in driving our growth 📈
✔️ Find and enlighten potential customers on how to unlock the power of closing more deals by using a Digital Sales Room 💡

Still smiling? Welcome to our team!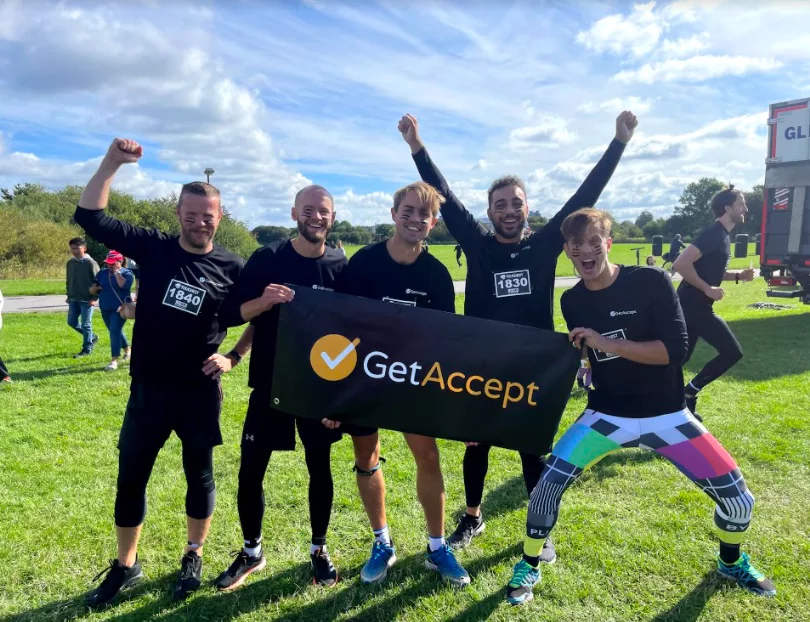 Who are we and what do we believe in? 🧡

We are about 170 employees with a vision to digitize the business world and become the number one Digital Sales Room in all B2B business! 🚀 In short, our platform helps companies around the world to close more deals and shorten their sales cycles.
Sounds fun right?
Your team 👨‍👩‍👧‍👦
This is a brand new team consisting of part time employees working closely together to reach success! You will collaborate a lot with our Sales Development team as well as other sales and marketing colleagues. Your closest manager will be Adam Wenhov, Sales Operations Manager, who has been with the company for 5 years will make sure that you get the right conditions to succeed as a team and in your role!
Your future with us 🚀
We consider BDRs to be one of our most important assets. You are usually the first person the prospect interacts with to paint a picture of the value our solution can provide. As a Business Development Representative you are responsible to find new business opportunities through outbound activities! In short, this is what you will do:
👉 Prospect new companies, find the right stakeholders and book meetings for our Account Executives
👉 Contact potential new customers by learning to master cold calling 
👉 Be familiar with using a CRM system
This is part-time employment on an hourly basis. The estimated working time will be 12-16 hours a week. We will have a continuous dialogue regarding the schedule to fit your studies and decide on a weekly to monthly basis. For the right person we are excited to see you grow into other roles later on - maybe as Account Executive or Customer Success Manager?
The GetAccept Experience 🧡
Even though we unite around our vision to revolutionize the future of business and being the category leader within digital sales, the true reason we jump out of bed on Monday mornings is the people. It is the employee experience. It is the Monday Breakfasts, the Friday Fikas, the after works, the events, the community and the sense of family. It is going to work, knowing you are a valued part of our team where your ideas will be heard and where you will be an important and appreciated part of our success. It is a place for new challenges and never-ending-learnings. It is a place of growth, together with awesome people.
Is it you we are looking for? 👀
If you have read this ad for this long with a smile on your face, we are surely a perfect match! However, we would love it if you identify with the following:
🎯 You are fluent in English and any of these languages is a plus; Swedish, French, Danish, Norwegian.
🎯 You are currently studying and have minimum one year left before graduation. 
🎯 You thrive in challenging and motivating yourself. Cold calling requires grit, a mental strength and overcoming your own fears! 

Sounds interesting? Hit the "Apply"-button and let's continue the dialogue! 🥳
We have saved a spot for you!
Other things we offer!
A strong company culture

Did we say that we like to have fun? Welcome to the company of themed events, parties, after works, company trips, workouts, hackatons and FredagsFika. We never miss an opportunity to celebrate or do something fun together!

Be a part of something special

Join our journey and create history together with us! We know that each and everyone of us are important for our growth and will have the chance to impact our business and future - for real.

Personal development

At GetAccept we want you to grow and develop, no matter which role you have! We offer weekly Boozt sessions within Sales, a GetNext career program and a mentorship program to make sure you feel stimulated and challenged, both personally and professionally.

A well thought out onboarding program

An exciting week where you'll meet the founders, representatives from all parts of the organisation and learn about our story, mission, values and culture. You will be introduced to the way we act, talk and what we believe in. You will learn about our product and, most importantly, the people behind it.
About GetAccept
Founded in 2015 by experienced entrepreneurs, we quickly gained traction as a Y Combinator funded company – one of the most prestigious startup-accelerators in the world. Since then, we have grown from a startup-challenger to becoming an industry leader within our area. GetAccept is a all-in-one digital sales room for your business dialogues. Share content, collaborate and negotiate with relevant stakeholders for a more engaging and personalized digital selling experience. Simplify your sales process with a tailor-made and trackable journey.
Sales
·
Malmö
·
Temporarily Remote
Business Development Representatives (Part time)
Life's short - work somewhere awesome!
Loading application form
Already working at GetAccept?
Let's recruit together and find your next colleague.