BOOM! Exciting job opening-alert! 😍
This role is for a person who loves to unlock the technical potential of cool software and pair up with our sales teams to show customers how to revolutionize their digital sales! 💥
We are looking for a customer facing solutions engineer for the SMB-MID market who will take on a key position internally and be our product specialist externally. Together with sales representatives, consulting customers on how to maximize the usage of GetAccept! You in?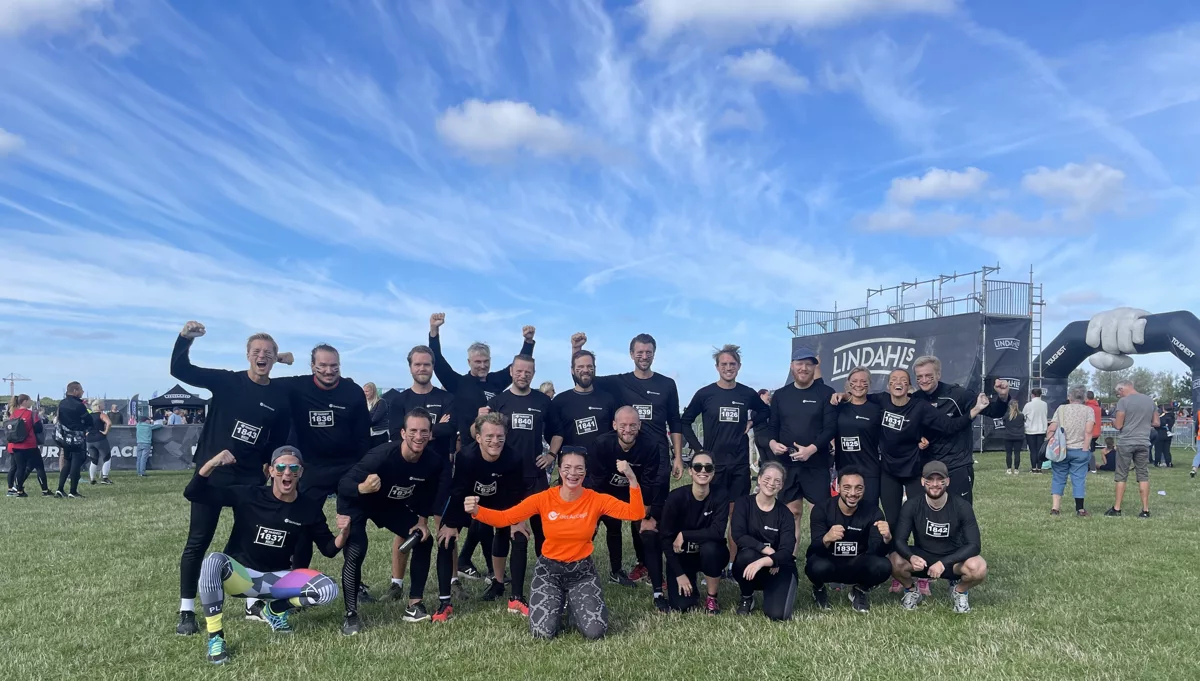 Welcome to GetAccept! We promise it will be challenging, developing and most of all fun! 


Cool. So whats the role about? 
As Solutions Engineer you will be our very own GetAccept expert and use your combined technical and business understanding to consult and support customers on how our product can meet their business needs. In this customer facing role you will work closely with our product and engineering department to understand the roadmap and technical limitations and of course team up with great sales reps to create value adding customer solutions!
This is some of the fun things you will do: 
Demonstrate GetAccept-related technical solutions to potential and existing customers and work closely with key stakeholders.
Support our customers in different stages of the sales cycle in product related projects, such as implementation, onboarding, integration and usage.
Work closely with all sales reps in Europe to understand the internal product knowledge gaps and support sales enablement
Research business cases for product development and feature requests
Joining a scale-up company means that you will take an active part in shaping your own role. With a humble approach you will take ownership and drive your area of interest forward. Together with the rest of us, you will contribute towards shaping the direction of our company! 🚀
Since our biggest sales teams are located in Malmö, we would love it if you were too. However, since this is a globally supporting role it is possible to be located at any of our offices in Stockholm, Aarhus, Marseille or Oslo.
 
Your team 
As Solutions Engineer you will join our Sales Operations team together with our Sales Operations Manager, Adam Wenhov. You will work with managers and representatives from our global sales team and also collaborate cross-functionally with departments such as product, engineering and marketing. All in all - highly engaged and passionate people who truly believe in our product and business!
We are looking for a team player to join our team. Someone who will perform in a customer-oriented environment, think crazy differently, and have a business mindset! We are entrepreneurs who seek efficient growth through focusing on the right things, choosing scalable solutions, and moving fast!



The GetAccept Experience 🧡
Even though we unite around our vision to revolutionize the future of business and being the category leader within digital sales, the true reason we jump out of bed on Monday mornings is the people. It is the employee experience. It is the Monday Breakfasts, the Friday Fikas, the Afterworks, the trips, the events, the community and the sense of family. It is going to work, knowing you are a valued part of our team where your ideas will be heard and where you will be an important and appreciated part of our success. It is a place for new challenges and never-ending-learnings. It is a place of growth, together with awesome people.
Psst! This spring we will go on an awesome business trip to the Swiss alps! You'll join us right? 😎


Is it you we are looking for? 
If you've read this far with a smile on your face, chances are pretty good we are a perfect match for each other! However, we would love it if you identify with the following: 
Have previous experience working with technical sales, engineering, consultation or support, preferably within SaaS
You have a holistic understanding of software development and feel comfortable communicating with Product Managers and technical stakeholders
You have a business mindset and are able to translate product features to business needs and customer value

Most importantly; you are passionate about what you do and have a humble and curious mindset! 


Does this sound exciting? Apply and let's continue the dialogue! 🧡
We use ongoing selection for this recruitment and have no end date, so kindly send in your application today!
Additional information
Remote status

Hybrid remote
Locations
Malmö, Stockholm, Aarhus, Marseille and Oslo
Or, know someone who would be a perfect fit? Let them know!