Oh, great. Another tech company looking for a developer. What else is new? Well, give us a least 1 minute of your time to tell you why this could be something special. 

We'll give you the short version: working at GetAccept means working with truly great people (because at the end of the day - isn't it what really counts?). Meet Helen, communication-pro turned frontend developer with a passion for plants (she has at least 100!) and speaker at PinkProgramming, Marcus - backend extraordinaire, scout leader, formel 1 lover and who always has a good hair day or Andreas - food loving marathon runner and Team Lead. 
We are just a bunch of people with a passion for coding, learning and sharing knowledge with each other. Our promise to you, our future colleague, is a welcomed spot at our lunch table, hackathon, cabin-cooding-weekend and community. We promise it will be challenging, developing and most of all, fun!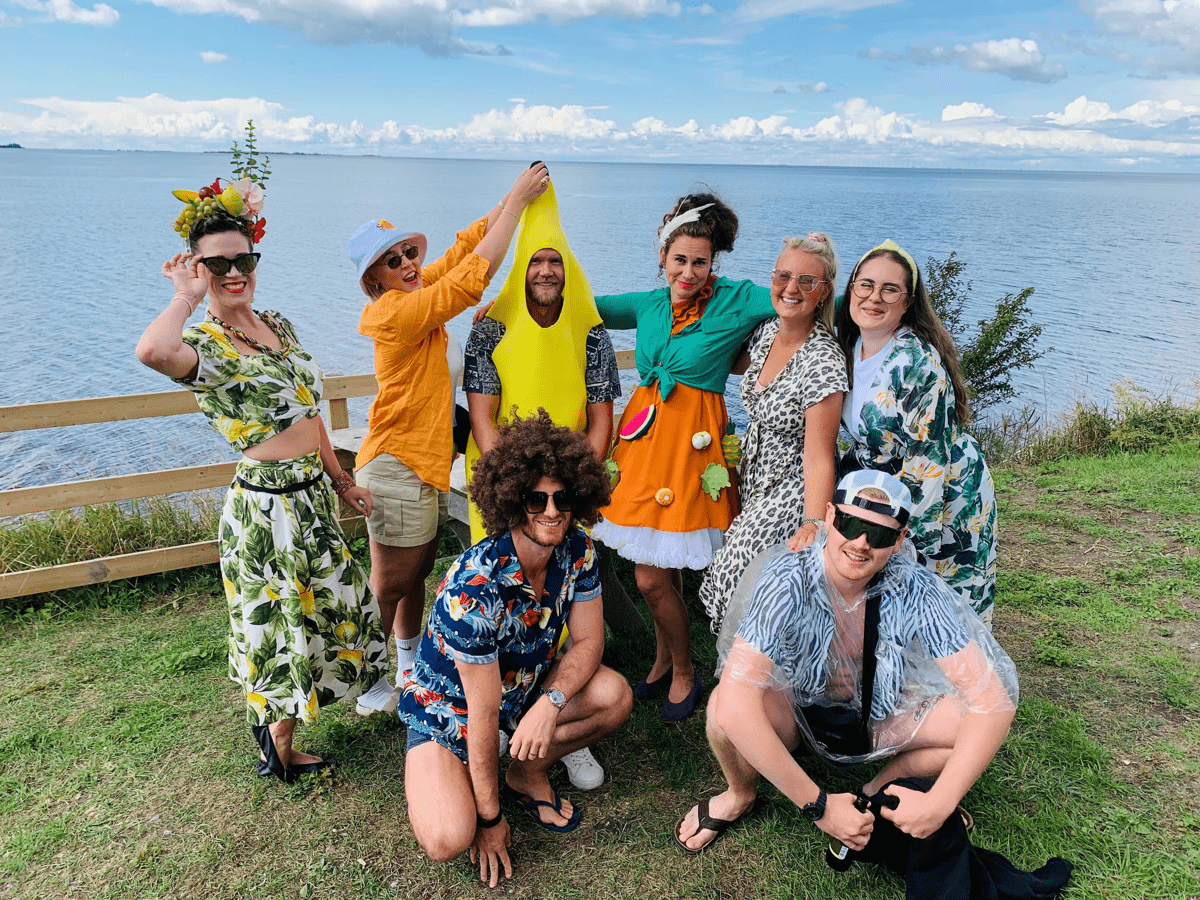 Sometimes we dress up and do something fun together. Join us next time! 
Being a Backend Developer at GetAccept
This opportunity is for you who is in the beginning of your career and gets excited about sharpening your skills within modern technologies such as AWS, Node, GraphQL and TypeScript in team that will invest time in your development, support your professional growth and listen to your ideas! 
You will work side by side with skilled developers and build the GetAccept Cloud infrastructure on AWS. You will design, develop and deploy backend services and API's in Typescript and Node.js with a focus on high availability, low latency and scalability and be an active part in the system design and architecture of our platform. Together with others in your team, you will develop and deploy new services everyday, while maintaining a world class product.
Responsibilities (we only have 1)
Write awesome code and have fun!
Skills and Requirements (also only 1)
You love and have a passion for coding!
A video says more than 1000 words, right? Here is a little sneak peak to get some GetAccept vibe! 😍
Is it you we are looking for?
If you've read this far with a smile on your face, chances are pretty good we are a perfect match for each other!
However, we would love it if your are someone who wants to work with scalable distributed systems and coding in Typescript. You care about sound engineering practices like continuous delivery and automated testing and like working in AWS. Most importantly; you are passionate about what you do and have a high interest in keeping up with current best practices in your areas of expertise!
Does this sound exciting? Apply and let's continue the dialogue! 🧡
We use ongoing selection for this recruitment and have no end date, so kindly send in your application today!
Additional information
Remote status

Temporarily remote
We usually respond within three days
Or, know someone who would be a perfect fit? Let them know!