We are in hyper-growth mode and are looking for our next Strategy & Commercial Analyst who wants to be a key driver in effectively scaling GetAccept by making us an even more data-driven company!
Partner up with stakeholders across the organisation and join a dynamic, entrepreneurial scale-up that is operating at an accelerated pace and scaling for the future. Are you up for the challenge? 🌟
The GetAccept Experience 
At the end of the day, we are a group of friends, craftspeople and passionate problem solvers. We love to build new things and to reimagine the future of business - together. You will work with other passionate people within marketing, finance, product and sales to create an out of the ordinary customer experience, revolutionizing the world of B2B business. Sounds pretty amazing, right? 
We believe that people matter and know that without the passion, innovation and dedication our employees put into their work everyday we wouldn't be where we are today. At GetAccept we are highly adaptable, constantly evolving and always challenging ourselves to be better! 
A video says more than 1000 words, right? Here is a little sneak peak to get some GetAccept vibe! 😍
Let's get down to the nitty gritty! What it is all about: 
As a Strategy & Commercial Analyst you will empower data-driven, aligned sales and marketing decision making throughout GetAccept globally. Your mission is to help us drive customer and revenue growth through analyzing data and historical trends to identify operational improvements. You will be working directly with our CFO Rasmus Areskoug and collaborate with stakeholders across all departments and countries.
This is how you will contribute: 
Be a strategic partner to the Revenue organizations (Marketing, Sales, Customer Success)
Own the key reporting models in our Go-To-Market and ensure alignment across departments 
Provide insightful analysis and recommendations that aids decision making and operational improvements
Help lead forecasting, planning and sales capacity modelling exercises
Evaluate marketing performance through extensive data crunching and customer understanding
Develop monthly/quarterly reports regarding underlying performance, leading indicators and business insights 
Drive ad hoc cross functional product initiatives to fuel growth
Implement findings and conclusions with local managers and functions
Joining a scale-up company means that you will take an active part in shaping your own role. With a humble approach you will take ownership and drive your area of interest forward. Together with the rest of us, you will contribute towards shaping the direction of our company moving forward! 


Show me the perks! Things we offer: 
A fun, stimulating and challenging opportunity where you will get a chance to learn, grow and develop professionally and personally.  
Did we say that we like to have fun? Welcome to the company of themed events, parties, after works, company trips, workouts and FredagsFika!
Experience the pace and innovation inside a tech scale-up on a growth journey and establish important connections for your future career. 
An amazing HQ where we value a great working environment, with snack bars, cozy lounge areas and terrace lunches to name a few. 
Is it you we are looking for? 
If you've read this far with a smile on your face, chances are pretty good we are a perfect match for each other! We would also love it if you have the following background: 
2+ years of relevant experience from management consulting, business controlling, strategy or adjacent fields
Graduated in fields such as engineering, economics or mathematics
A strong commercial and financial understanding
Advanced Excel skills - you are comfortable building complex automated KPI models based on data from several different sources 
Fluent in English 
We would love it even more if you also have the following: 
Experience with CRM systems and data
Some previous experience in sales or marketing 
Understanding of A/B testing, sales processes and funnel metrics
Experience from subscriptions models or fast-growing technology companies
Technical skills such as SQL, R, or Python is helpful but not required
Most importantly; you have a passion for what you do and are eager to grow within your field! Being a rapidly expanding SaaS company means that we are fast-paced, always striving forward and eager to develop. To thrive and love this position, we believe that you are highly analytical, have a commercial mindset and - like us - believe in team work! 
Does this sound exciting? Apply and let's continue the dialogue! 🧡We use ongoing selection for this recruitment and have no end date, so kindly send in your application today!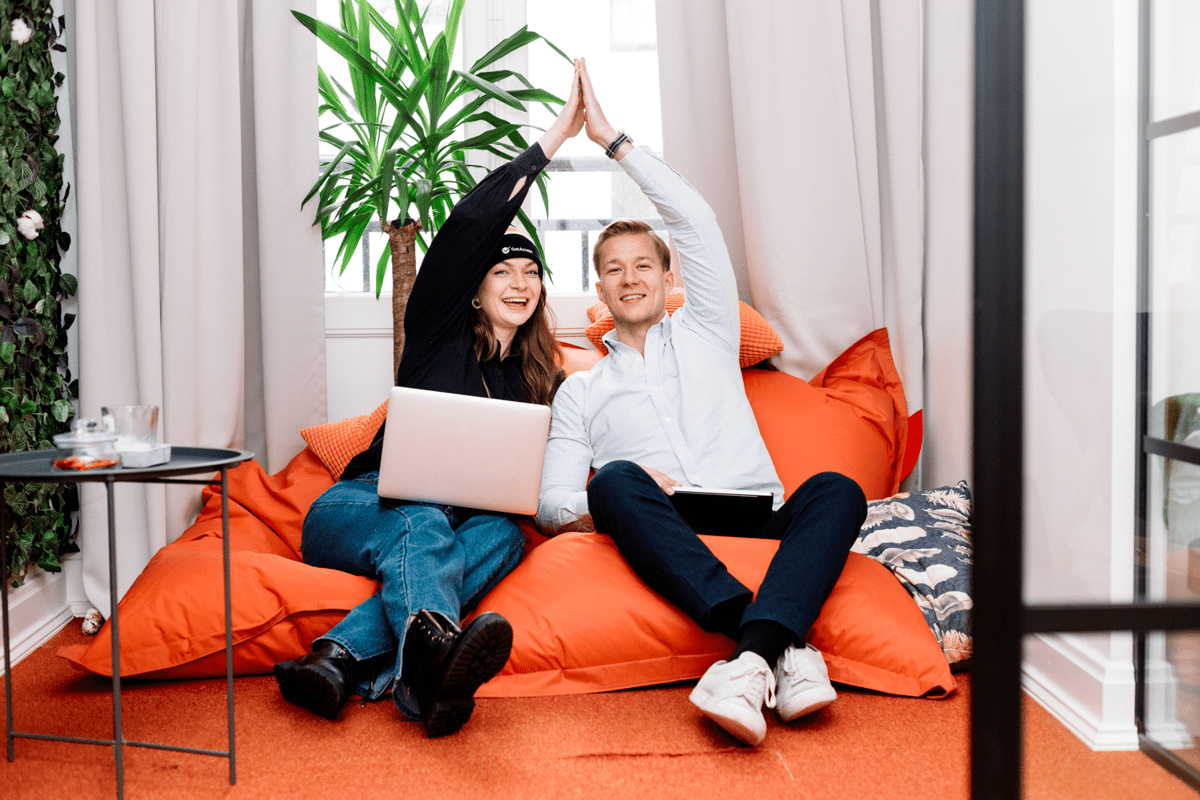 Additional information
Remote status

Flexible remote
We usually respond within three days
Or, know someone who would be a perfect fit? Let them know!