We are expanding like crazy and are now looking for a Partner Engagement Manager for USA whose primary focus will be to own and grow the GetAccept brand and sales pipeline among our US channel partners 🚀 You will have a crucial and exciting role in GetAccept's expansion globally!
Life at GetAccept 🧡
We believe that people matter and know that without the passion, innovation and dedication our employees put into their work everyday we wouldn't be where we are today. Growing from 30 to 150 employees in three years would not have been possible without extraordinary people, who believe in our vision and our product. At GetAccept we are highly adaptable, constantly evolving and always challenging ourselves to be better! 
Our platform is currently helping 3 000 companies, 50 000 users and 10 000 teams around the world closing more deals by offering solutions within e-signing, proposal templates and document tracking. But this is only the beginning - our vision is to become the number one Sales Engagement platform globally 🌍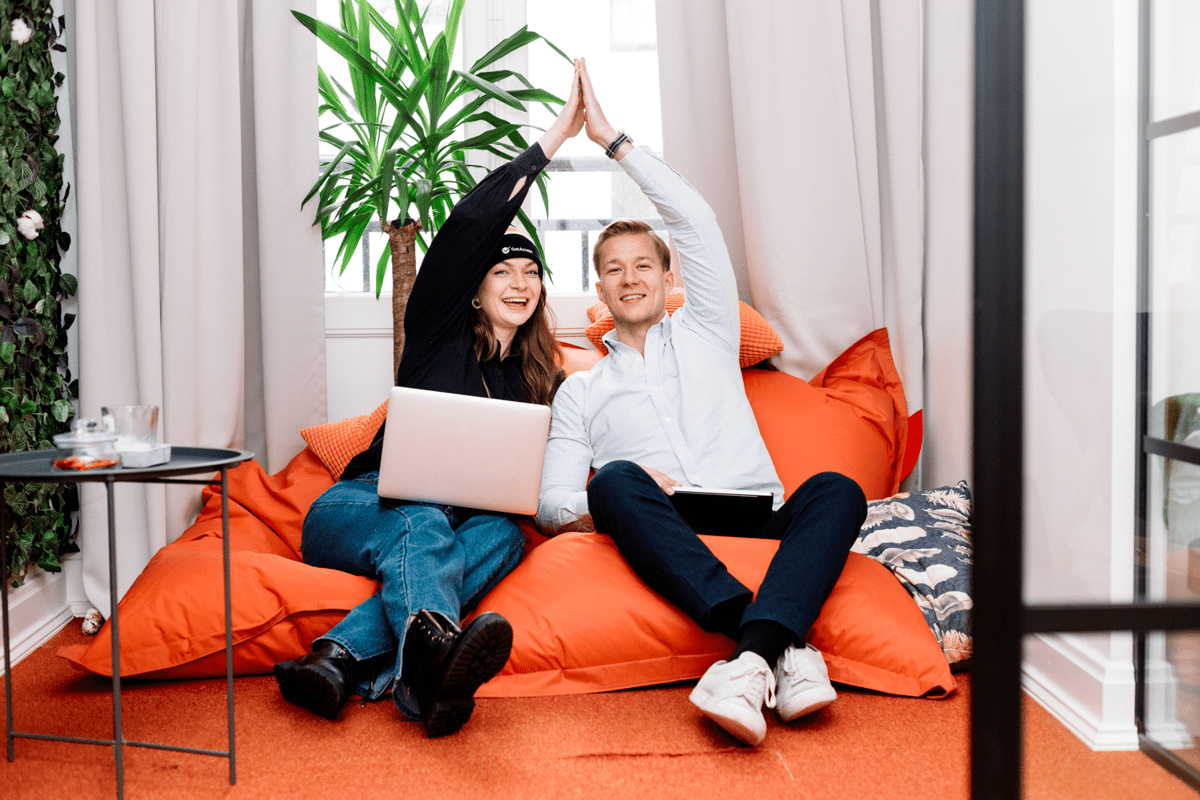 Your team 👨‍👩‍👧‍👦
Your closest colleagues will be Malin, Partner Engagement Manager Nordics, and Amy, Partnerships Manager who will also be your closest leader and take part of your development. In addition you will work closely with all our sales, marketing and product teams to create success together. You will have a crucial and exciting role in GetAccept's expansion globally!
"The best thing about this role is how cross functional it is. You get to work with a lot of different departments and on a lot of ranging projects. This role will be exciting for go-getters who are strategic and determined to figure out how the puzzle pieces fit together. You will be our go-to person for strategic partnerships and their day-to-day operations in the US Market!" - Amy Murch, Partnerships Manager. 
This is what you will do!
The purpose of your role as Partner Engagement Manager is to own and grow the GetAccept brand and sales pipeline among our US strategic partners. You will be responsible for nurturing and growing our key partnerships with CRMs, affiliates and other companies who share similar values and a target audience to GetAccept 🎯
We are actively working on deepening and growing our presence with Salesforce, both from a technical and business standpoint. You will be spending a lot of your time engaging with our Salesforce Partner Manager and their client facing teams to drive awareness around our Salesforce integration and joint value proposition. 
Some examples of what your days will consist of 💥 
Nurture and grow our existing relationships with our US-based technology, agency and affiliate partners in order to build a high mutual engagement and maximize lead flow
Identify and establish new and relevant mutually-beneficial partnerships to lift joint sales efforts
Provide demos, presentations and a consultative perspective on industry best practices, the functionality of GetAccept, and become a sales enablement expert to inspire and educate partners
Work extensively with our Salesforce Partner Manager and Salesforce AE's to and educate and evangelize GetAccept's value proposition and strategic positioning for Salesforce customers looking for a Sales Engagement / E-Signature solution
Collaborate with fantastic Sales & Marketing colleagues in a true "teamwin" spirit! Together you will develop and distribute marketing materials to enable partners, launch campaigns to integration landing pages, and ideate/execute partner joint-marketing activities as well as understanding hot opportunities with Salesforce and other CRM integration partners 
What you will get 😍
A job at GetAccept means that you will experience the speed, innovation and passion of a start-up, but at the same time enjoy the stability and security of an established company with a strong brand and product. We offer you to take an active part in our journey to further place GetAccept as a global brand within our field!
A well thought out remote on-boarding. Two exciting weeks where you'll meet the founders, representatives from all parts of the organization and learn about our story, mission, values and culture. You will be introduced to the way we act, talk and what we believe in. You will learn about our product and, most importantly, the people behind it.
We celebrate success! We believe in delivering excellence and have high expectations on ourselves and each other. We also believe that it is equally important to celebrate when we reach our goals and showing appreciation and acknowledgement for each other when we succeed. We do this by giving each other kudos, organizing celebratory after works and themed events and travels.
Remote benefits package including; work-from-home technology, medical/dental/vision benefits. 
Flexible vacation time to promote a healthy work-life balance. 
Is it you we are looking for?
If you have read this add for this long with a smile on your face, we are surely a perfect match! However, we would love it if you have the following background: 
A solid track record in partner management or sales success (industry experience is a plus!)
A passion for the value our product brings to our partners and a curiosity to solve challenges, understand customer needs and communicate effectively to lift joint sales efforts.
Sounds interesting? Hit the "Apply"-button and let's continue the dialogue! We work with ongoing selection and this add has no end date, so make sure to send in your application today! 🥳
Additional information
Remote status

Fully remote
Or, know someone who would be a perfect fit? Let them know!