Okay, so we recently got our Series B funding and hired more than 50 new GetAccepters during Q1 this year. Our product is now the core of our growth strategy and this role is all about placing GetAccept firmly on the map as the number one Sales Engagement platform globally 🎯 

Who we are and what we believe in 
We believe that people matter and know that without the passion, innovation and dedication our employees put into their work everyday we wouldn't be where we are today. Growing from 30 to 150 employees in three years would not have been possible without extraordinary people, who believe in our vision and our product. At GetAccept we are highly adaptable, constantly evolving and always challenging ourselves to be better! 

Our platform is currently helping 3 000 companies, 50 000 users and 10 000 teams around the world closing more deals by offering solutions within e-signing, proposal templates and document tracking. But this is only the beginning - our vision is to become the number one Sales Engagement platform globally 🌍
This is what you will do! 
Your role is to make sure that our product and its value is clearly communicated towards the market as part of our overall marketing and product communication. It's all about amazing content which acts as a bridge between what our product does and what our customers need.
You will execute effective go-to-market plans that meet the needs and attract the attention of relevant users, conduct competitor research to understand how we differentiate and build stories to win our battles! You will collaborate with our R&D team to create attractive templates and flows that our customers will be excited about and build stories around how the product will bring value to our users (i.e. sales reps, VP Sales, Sales Ops).
Our releases are a big thing at GetAccept and your role will be to create the project plans, customer cases and content pieces together with the Product Manager in order to make them excellent! 
Last but not least you will enhance the product related landing pages, website, in-app campaigns to educate our customers, SEO product content as well as product engagement throughout the user base. 
Your team 
You will be a part of our Content marketing team and work closely with our Product team to ensure copy, tonality and design is aligned throughout all parts of our product interactions. Your closest Leader will be Thomas Igou, Head of Content. 
We are looking for a team player to join our team. Someone who will perform in a customer-oriented environment, think crazy differently, and have a business mindset! We are entrepreneurs who seek efficient growth through focusing on the right things, choosing scalable solutions, and moving fast! 
This is what you'll get (a lot)
A strong and unique corporate culture which is reflected in one of our most important core values - Team wins. We win together and have fun along the way 👨‍👩‍👧‍👦
A homie office where you will have free access to snacks, cold and hot beverages and never ending support from your colleagues. 
A well thought out on-boarding. Two exciting weeks where you'll meet the founders, representatives from all parts of the organization and learn about our story, mission, values and culture. You will be introduced to the way we act, talk and what we believe in. You will learn about our product and, most importantly, the people behind it
Fun activities to foster a collaborative and inspirational environment, such as trivia nights, workshops, Christmas & Summer parties and talent shows to name a few 
Who are you? 
We are looking for someone who is passionate about working closely with our customers! You will know them by heart and what they would be excited about in terms of how to use GetAccept in the best way possible! We believe that our ideal candidate:
Currently works within Customer Success, Product Marketing, Product Management, Customer Engagement or similar 
Is passionate about the value our product brings to our customers and can take us to the next level of customer product awareness
Is fluent in English, especially in written. Any additional language is a plus!
Feel free to check out our culture on our different social media channels. We look forward hearing from you 🌟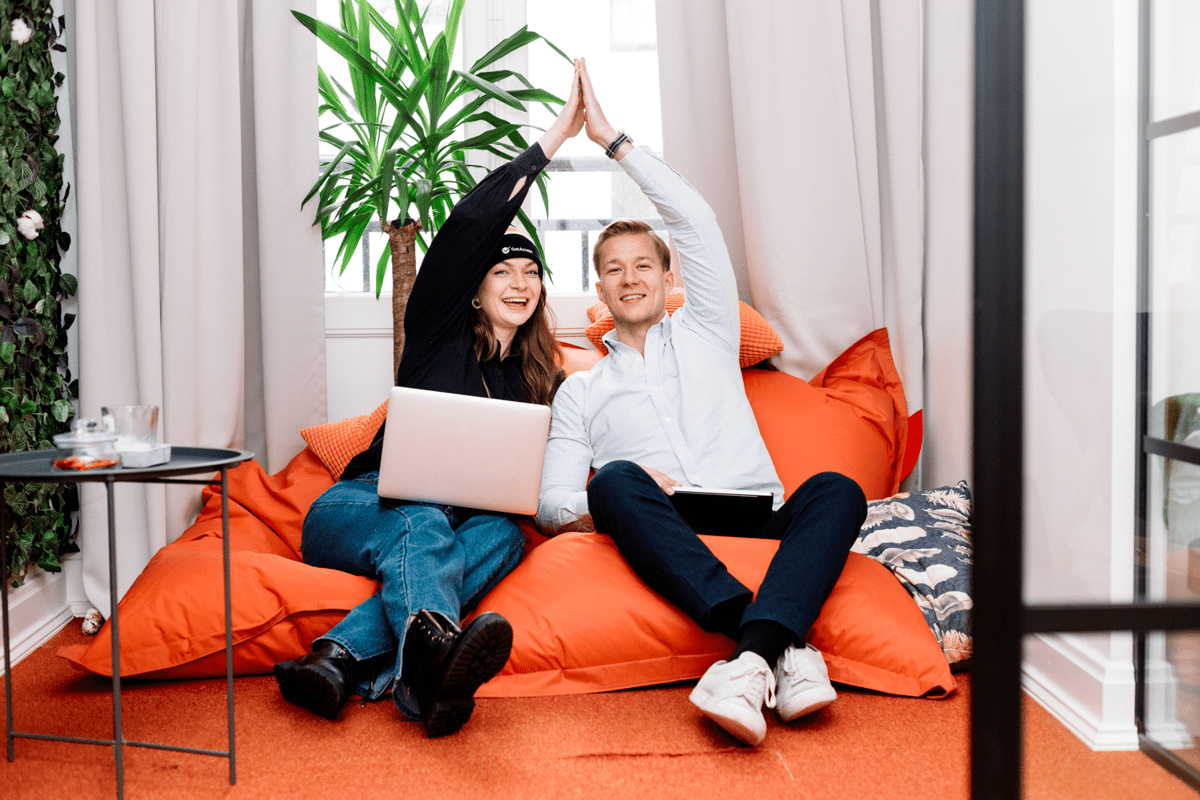 Locations
Malmö, Stockholm, Aarhus, Oslo, United States and Marseille
We usually respond within three days
Or, know someone who would be a perfect fit? Let them know!