"Hello. My customer can't sign my document! 😡"
- Kim
How would you respond?

👉 Here is how we see it! As Product Support Professionals we try to relate to the person behind the support case, in this case Kim, and understand what issues she is experiencing. Our aim is to connect with Kim over the product that we have in common. We try to understand what's gone wrong, and we want to make sure that Kim doesn't feel dum for asking. We know just how frustrating it can be when something isn't working, so we always try to find the root cause of the problem as fast as possible. Does this seem exciting to you? Welcome to the team! 
As Product Support Professional you will be our customer's go-to and relate to them from a users point of view, by understanding that they might not have the same knowledge as you have in our platform. Sometimes it's a matter of navigating in the platform, answering questions related licenses and sometimes it's a technical issue. Of course, our technical specialists and product team will be happy to help you out when things get too techy! 


Your future at GetAccept
Working at GetAccept means that you are working with the future of B2B business. Together with 140 colleagues we are helping companies world-wide close more deals by offering solutions within deal management, sales engagement and e-signing. But this is only the beginning - our vision is to become the number one platform for all B2B business and revolutionize the future of business. Based in this pretty amazing series B funding, we think we are onto something big!
We believe in fostering a culture where inclusion, humbleness and teamwork is what characterizes the way we work. We believe that it is the people within an organization who makes the difference and know that without extraordinary people, who believe in our vision and our product, we would not be where we are today (which is the fourth fastest growing SaaS-company in the world!). 


Join the family 
We believe in Team Wins! As Product Support Professional you will work together with Madona, Andrea, Amina, Gustaf, and our international support heroes and also collaborate closely with our technical support team, team of engineers, designers and sales professionals. Together we strive towards excellence in terms of user experience and maximizing product use! 

What's in it for you? 
A fun, stimulating and challenging job opportunity where you will get a chance to learn, grow and develop professionally and personally 
Flexible working remote options for those onsite (just speak to your team)
Did we say that we like to have fun? Welcome to the company of themed events, parties, after works, company trips, workouts and FredagsFika. 
Continual learning & development opportunities
An amazing HQ where we value a great working environment, with snackbars, cozy lounge areas and terrace lunches to name a few 
Who are you?
Comfortable with expressing yourself in Danish, Swedish and English both written and verbal
A thirst for tech, especially SaaS or software 
Ability to translate user questions into feature requests (when customers say "how do I change the signing order after sending the agreement?" you hear "our UI needs improvement!")
A tireless eagerness to turn chaos into structure
Ability to perform under pressure and against time constraints
A customer-first mindset and a systematic and analytical approach to problem-solving
You are team-oriented, collaborative and - like us - believe in team wins! 
As a colleague we believe that you are humble, curious and adaptable to change. Being a rapidly expanding SaaS-company means that we are fast-paced, always striving forward and eager to develop. Most importantly, we believe in succeeding together as a team! 

We use ongoing selection for this recruitment and have no end date, so kindly send in your application today!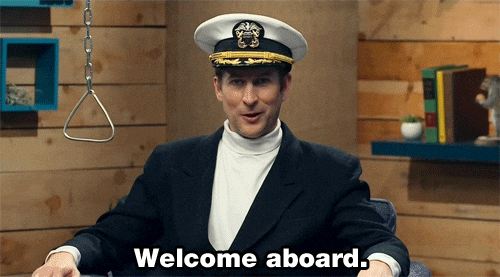 Or, know someone who would be a perfect fit? Let them know!