New Series B funding means a brand new sales team focusing on Europe - and the UK will be our first market to #brentry! Our mission for 2021 is to expand outside of the Nordics and this is where we want you to do your magic and contribute to our growth by doing what you are passionate about - closing new deals. Ready to bring your entrepreneurial mindset and get challenged? 🚀 
Who are we and what do we believe in? 
We believe in fostering a culture where inclusion, humbleness and team work is what characterizes the way we work. We believe that it is the people within an organization who makes the difference and know that without extraordinary people, who believe in our vision and our product, we would not be where we are today.
Our platform is currently helping companies all around the world to close more deals by offering solutions within deal management, sales enablement and e-signing. But this is only the beginning - our vision is to become the number one platform in all B2B business and revolutionize the future of business. Be a part of our journey and experience the ride when we accelerate from being a Silicon Valley tech start-up to a global scale up company! 

We asked all GetAccepters what they would like to do when we got our Series B funding. This is their answers - what would you like to do? 😍
Your team 👨‍👩‍👧‍👦
You will report to Erik Persson, Sales Director, and your closest team members will be amazing Yasmine Bouzid, Johan Andersson and Christoffer Kvarnmark. We look forward to expand the team further when you have closed new GetAccept customers together! 
As a member of this team you will have an important role in GetAccept and where we will be as a company in 2-3 years from now. You will really make a difference! 
Your future at GetAccept 🤗
The purpose of the role is to expand our brand in Europe; UK will be your first market to focus on! 💥 What your days will consist of:
Prospect qualification, initiate and drive activities that create new sales opportunities 
Follow up on inbound leads from our marketing team 
Advise new customers by understanding their challenges and needs and present customer specific solutions 
Use the world's best online sales platform from a first meeting to closed deal 
Collaborate closely with your own and other sales teams, as well as Marketing and Operations - team wins! 
Research AE best practices and improve our processes based on our needs in the different markets
"The best thing with working at GetAccept is knowing you're part of something bigger. As a salesperson, working on a daily basis in the tool you're selling - it's amazing, a game changer for me as a sales representative. GetAccept is offering me the development that I need to keep growing in my role."
- Johan, Senior Account Executive Europe.
What we can offer you (a lot) 🔥
A fun and stimulating position where you will be able to make a real impact
A workplace with a strong company culture; we believe in Team wins, Friday Fika and to celebrate success!
A beautiful and homie office on Södergatan in Malmö, where you will have free access to snacks, cold and hot beverages and never ending support from your colleagues 
A well thought out remote on-boarding. Two exciting weeks where you'll meet the founders, representatives from all parts of the organization and learn about our story, mission, values and culture. You will be introduced to the way we act, talk and what we believe in. You will learn about our product and, most importantly, the people behind it
Who are you? 
+2 years of B2B experience in sales with great results (preferably tech - but not a must)
Excellent English skills - preferably native 
It's a plus if you have previous international experience from working abroad 
To thrive in this position, we believe that you must be persistent, have an entrepreneurial mindset and - like us - believe in teamwork!
Feel free to check out our culture on our different social media channels. We look forward hearing from you!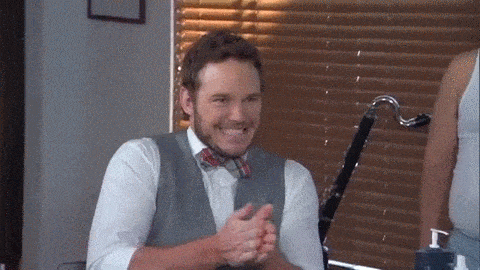 Additional information
Remote status

Temporarily remote
Or, know someone who would be a perfect fit? Let them know!