Are you a curious person who constantly push yourself to go further as long as you know that it pays off? If you are fluent in Norwegian and wants to lay the foundation for our business we have the role for you! We are here to revolutionize the future of online business. Apply and let us tell you all about it! 🚀

Who are we and what do we believe in? 🧡
We are about 130 employees with a vision to digitalize the business world! Our platform helps companies around the world to close more deals and shorten their sales cycles in B2B. Sounds fun right? Learn more about our platform here!
We believe that our employees are the most important thing we have and we are passionate about creating a workplace where high employee engagement is a measure of success. We believe in fostering a culture where inclusion, humbleness and team work is what characterizes the way we work, where we stand up for each other and also have an environment where everyone can be themselves! 
Let our employees tell you what it's like to work at GetAccept!👇🏼
Your team 👨‍👩‍👧‍👦
Your closest team members will be other Sales Development Representatives working towards different EU markets, all in one specialized team where you will learn from, and help, each other. 
You will work closely with Account Executives, Customer Success Managers and our Marketing team. You will have an important role in GetAccept's expansion in Norway and where we will be as a Company in 2-3 years from now. You will really make a difference! 
"The best thing about being a part of GetAccept is to work among such amazing and brilliant people that inspire you every day and how we all encourage each other to contribute to our development, both individually and as a company." - Nicole, Business Development Representative at GetAccept.
Your future at GetAccept 🤗
The purpose of your role as Sales Development Representative is to identify new business opportunities 💥

What your days will consist of:
To always be curious about understanding our customers challenges and problems.
Prospect new customers in the Norwegian market, identify key people and qualify leads.
Reaching out through phone & social channels and performing discovery calls to qualify the prospect.
Setting up automatic email and contact workflows.
Working towards goals and KPI:s together with your colleagues.
What we can offer you (a lot) 🔥
A beautiful and homie office at Södergatan in Malmö, where you will have free access to snacks, cold and hot beverages and never ending support from your colleagues 
A well thought out remote on-boarding. Two exciting weeks where you'll meet the founders, representatives from all parts of the organisation and learn about our story, mission, values and culture. You will be introduced to the way we act, talk and what we believe in. You will learn about our product and, most importantly, the people behind it.
We celebrate success! We believe in delivering excellence and have high expectations on ourselves and each other. We also believe that it is equally important to celebrate when we reach our goals and showing appreciation and acknowledgement for each other when we succeed. We do this by giving each other kudos, organizing celebratory after works and themed events and travels.
An Employer who really believes in Team wins and offer a team based bonus 💰 
Who are you? 
Experience in helping customers through email and on the phone.
A strong curiosity to solve challenges, understand customer needs and find it easy to learn new technology.
Fluent in Norwegian and English, written and spoken. 
It's a plus if you have experience in B2B sales and worked with CRM systems.
Being a rapidly expanding SaaS-company means that we are fast-paced, always striving forward and eager to develop. Most importantly, we believe in succeeding together like a team! 
Feel free to check out our culture on our different social media channels. We look forward hearing from you ⭐️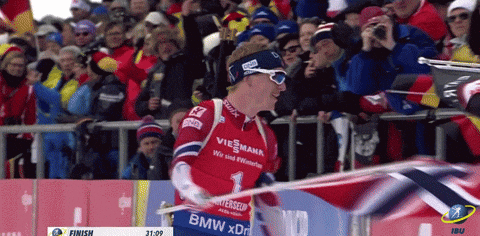 Or, know someone who would be a perfect fit? Let them know!